Interview with Nathalie Bourquenoud, Head of Human Development at Mobilière Group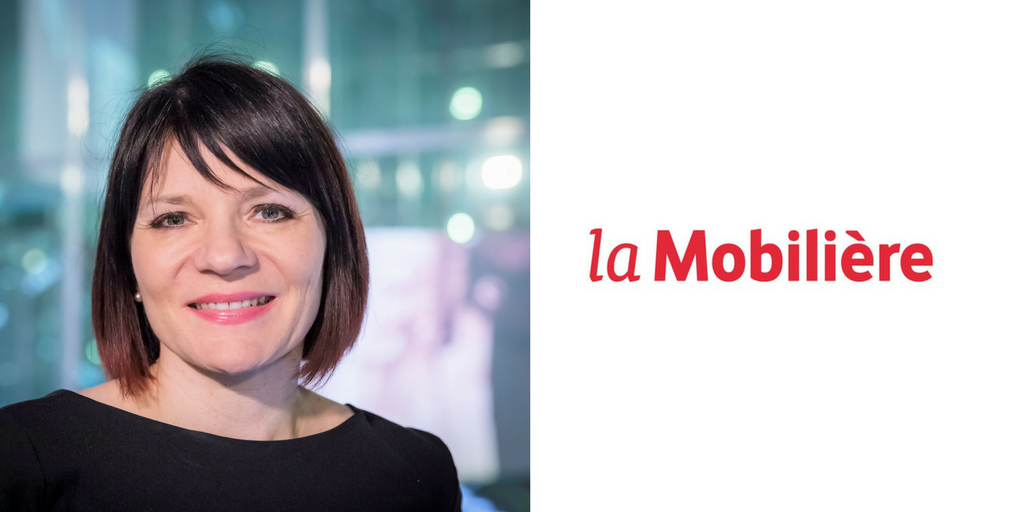 La Mobilière was founded in Bern in 1826 and is Switzerland's oldest private insurance company. It has over 4900 employees, and one out of three Swiss households is insured with La Mobilière!
The Group is currently going through the process of redefining its management methods. Among other things, it wants to encourage its collaborators to acquire a common basic skillset on digital technologies.
We sat down with Nathalie Bourquenoud, Head of Human Development of the Mobilière Group.
[Coorpacademy] Hello Nathalie Bourquenoud, thank you for giving us the time for this interview.
Can you tell us about La Mobilière's project of reinventing its work methods? 
[Nathalie Bourquenoud] With digitization, the professional world is becoming more and more complex. To continue to be successful in this context, we must adapt, which means accelerating decision processes regardless of hierarchy, working in multidisciplinary teams that don't bother with organization charts and considering our processes in a no longer sequential but iterative way. All new elements must be put on the market very quickly, but also developed with our clients. To do this, our collaborators must be open to new things and to innovation, and be able to adapt easily to change. We must encourage them to develop what distinguishes them from a machine, in other words their creativity and social skills.
At La Mobilière, this change is being carried out on different levels. The first level is work organization: we are creating a new environment that supports interdisciplinary teams, collaboration and networking. The second level is the adaptation of our HR tools. And the third level is of course the development of our collaborators skills. It's important to be present for them so they can adapt easily. 
The insurance ecosystem is getting more and more digitized. To you, what is the purpose of training in this context?
Continued training is extremely important for La Mobilière. We currently have several projects for the digitization of the training of our employees. The goal is for them to be able to learn anywhere, anytime, but also according to their needs and at their own pace. The meaning of the word "learning" is changing… Knowledge is available everywhere and we want to have fun in order to stimulate our curiosity!
After an initial pilot phase with 400 learners, you have decided to give all your collaborators access to the digital learning platform created with Coorpacademy. What are the first results? 
The collaborators involved in the pilot phase appreciate this new way of learning with the digital learning platform. They have a large number of videos on different subjects at their disposal, they can start battles and answer quizzes. After this successful first experiment, we decided to widen the target group to include all our collaborators, and to produce with Coorpacademy our own videos about "La Mobilière's agility mindset". Furthermore, our Swiss German collaborators would like a translation of Coorpacademy's basic public offering, so we're working on that at the moment.