Learn by listening : Cybercafé, the first podcast to learn everything about the Web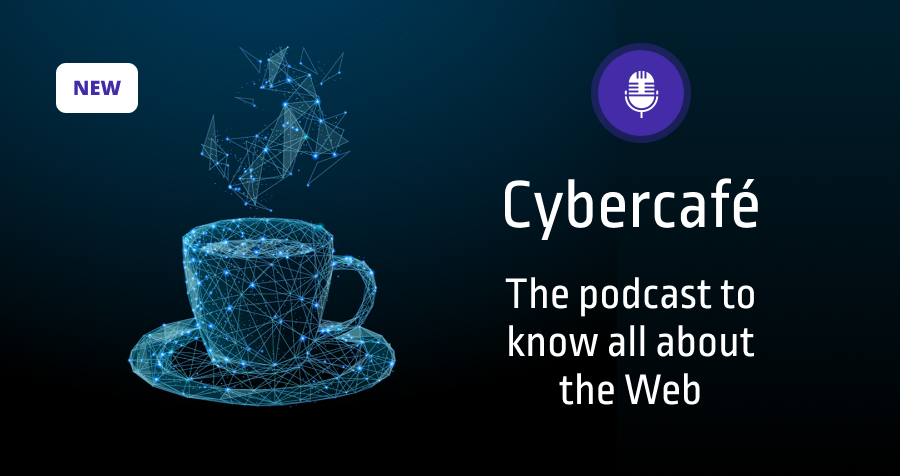 Coorpacademy, an EdTech startup offering smart learning experience platforms to one million learners, is launching Cybercafé: a series of 5-minute podcasts in 5 episodes to learn about the great history of the Web.
With over 135,000 educational podcasts produced in 2020, the audio format is booming. The productions are increasing, the audience is growing with 90 million listenings per month and the engagement rates are very good: 93% of people listen to podcasts in their entirety or almost. 
Coorpacademy innovates by launching an audiolearning series of 5 episodes to better understand the Web and thus develop digital skills, to accompany the training of employees and more broadly, the digital transformation of companies. 
Cybercafé is a discussion between Yann and Lya. Every morning, Yann takes his coffee with his virtual assistant. He shares his questions about the vast world of the Web while Lya corrects him, informs him, and gives him information on a multitude of digital-related topics. 
With this format, which is conducive to storytelling and arouses emotions, Coorpacademy relies on the audio to allow the learner to be truly immersed in the world of Yann and Lya, as Laurence Mijoin-Duroche, in charge of pedagogical innovation at Coorpacademy explains: 
"Digital culture is a strong axis of Coorpacademy's catalog. This is why we chose audio to tell the story of the Web. The audio format offers us plenty of possibilities, especially with storytelling, sound design, and sound staging, which engages the learner and optimizes concentration."
Because there are many ways of learning, Coorpacademy integrates audiolearning into its training catalog and optimizes its global digital learning offer. Learning through various learning formats allows better retention of information, as well as a more diverse content proposal, to adapt to all uses. The audio format is accessible everywhere, practical for the learner, and offers a multitude of creation tools, to always better accompany training in companies.