Coorpacademy n°2 du top des Learning Experience Platforms à suivre en 2019 !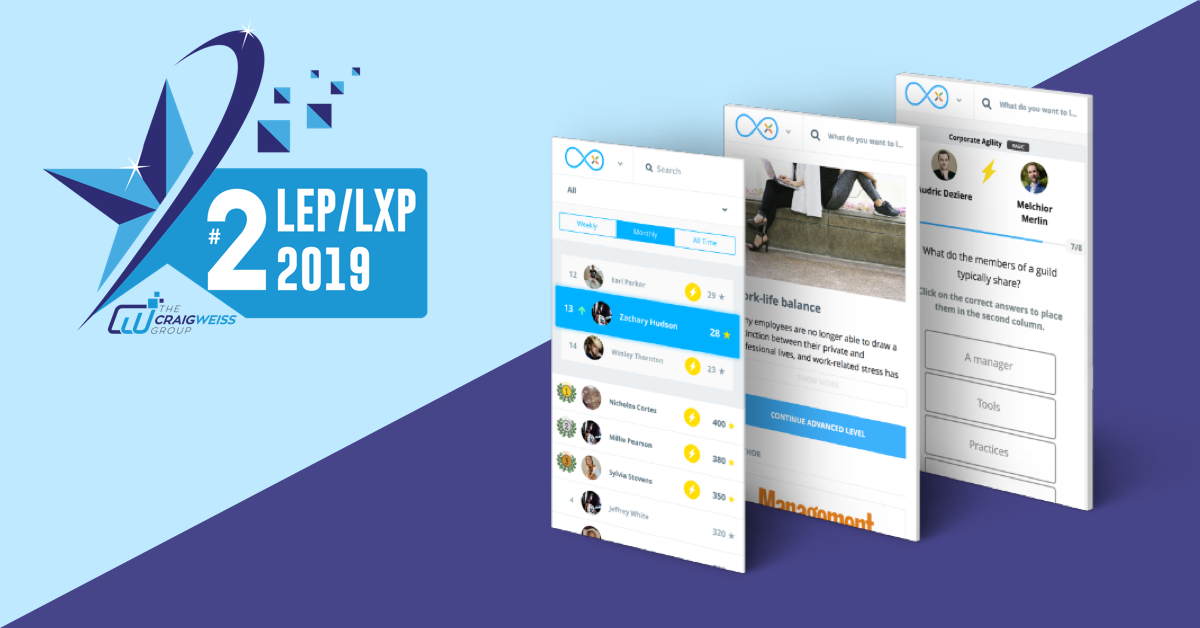 L'expert américain de la formation digitale Craig Weiss identifie Coorpacademy comme la deuxième meilleure Learning Experience Platform du monde à suivre en 2019 !
Qui est Craig Weiss ?
Craig Weiss est le CEO de The Craig Weiss Group, un cabinet de recherche et de consulting américain expert dans le monde de la formation en ligne, et est l'une des personnes les plus influentes du monde de la formation digitale.
En juin dernier, il disait déjà de Coorpacademy : « This LXP (Coorpacademy) is definitely a fast riser. UI/UX is excellent. Analytical data is quite good. Gamification battles – are very cool. Admin is good and learning environment is strong. Mobile plays well. Video management is superb. » 
Quel est le classement complet ?
Learn Amp (GB)
Coorpacademy (CH-FR)
Degreed (US)
EdCast LXP (US)
Percipio by Skillsoft (US)
360Learning (FR)
Looop (GB)
TILE by Toolwire (US)
magpipe by Filtered (GB)
me:time by Lumesse (racheté par Saba) (GB)
Découvrez ici la newsletter de Craig Weiss (en anglais) qui annonce le classement.
Une bien belle façon de rentrer dans 2019 qui sera assurément l'année de la formation digitale !