Vos collaborateurs méritent la meilleure

Learning Experience Platform
Coorpacademy offre aux entreprises une solution de Digital Learning axée sur l'engagement des utilisateurs, qui inclut une plateforme, une smart content library (un catalogue sur étagère de plus de 10 000 cours) et la possibilité de créer ou d'y intégrer vos formations existantes pour répondre à tous les enjeux de formation en ligne à grande échelle.
Vous êtes :
DRH / CLO / Head of Learning
CDO / Head of Innovation
Learning Manager ou Responsable formation

Nous contribuons à transformer votre entreprise
en organisation apprenante !
Développer les compétences de tous vos collaborateurs avec Coorpacademy : Learning Experience platform
Notre solution Platforme + Hub de formations premium répond à vos enjeux de :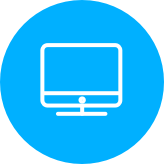 Université en ligne d'entreprise
Formation 'métier' sur mesure
Digitalisation des formations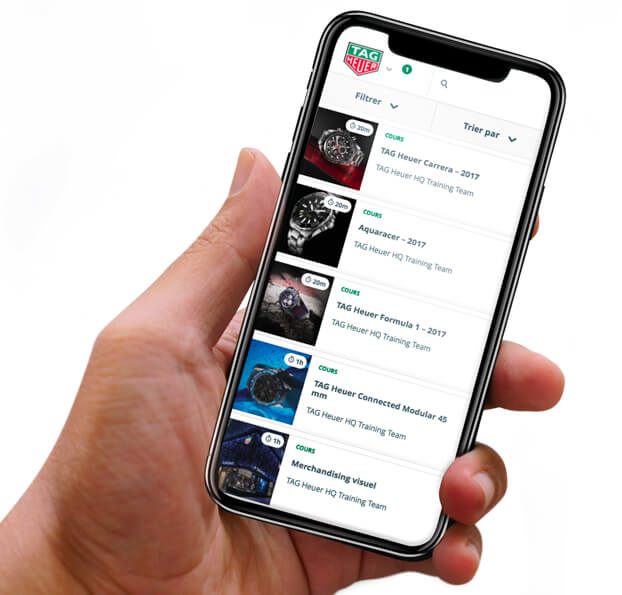 Contribuez à la transformation de votre entreprise
Développez l'Acculturation et les Soft-Skills de vos collaborateurs
Boostez leur engagement et leur employabilité grâce au Digital
Intégrez des formations métiers et des parcours d'on-boarding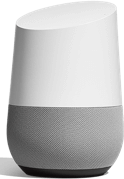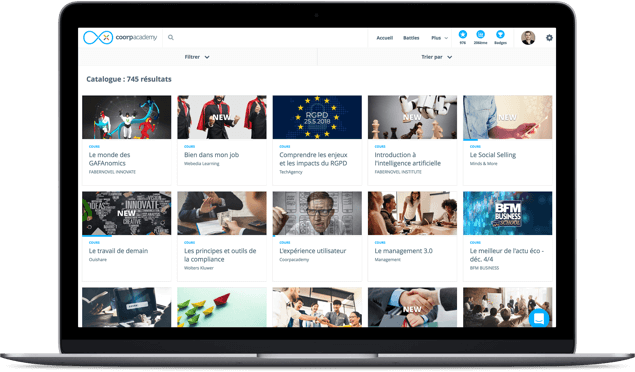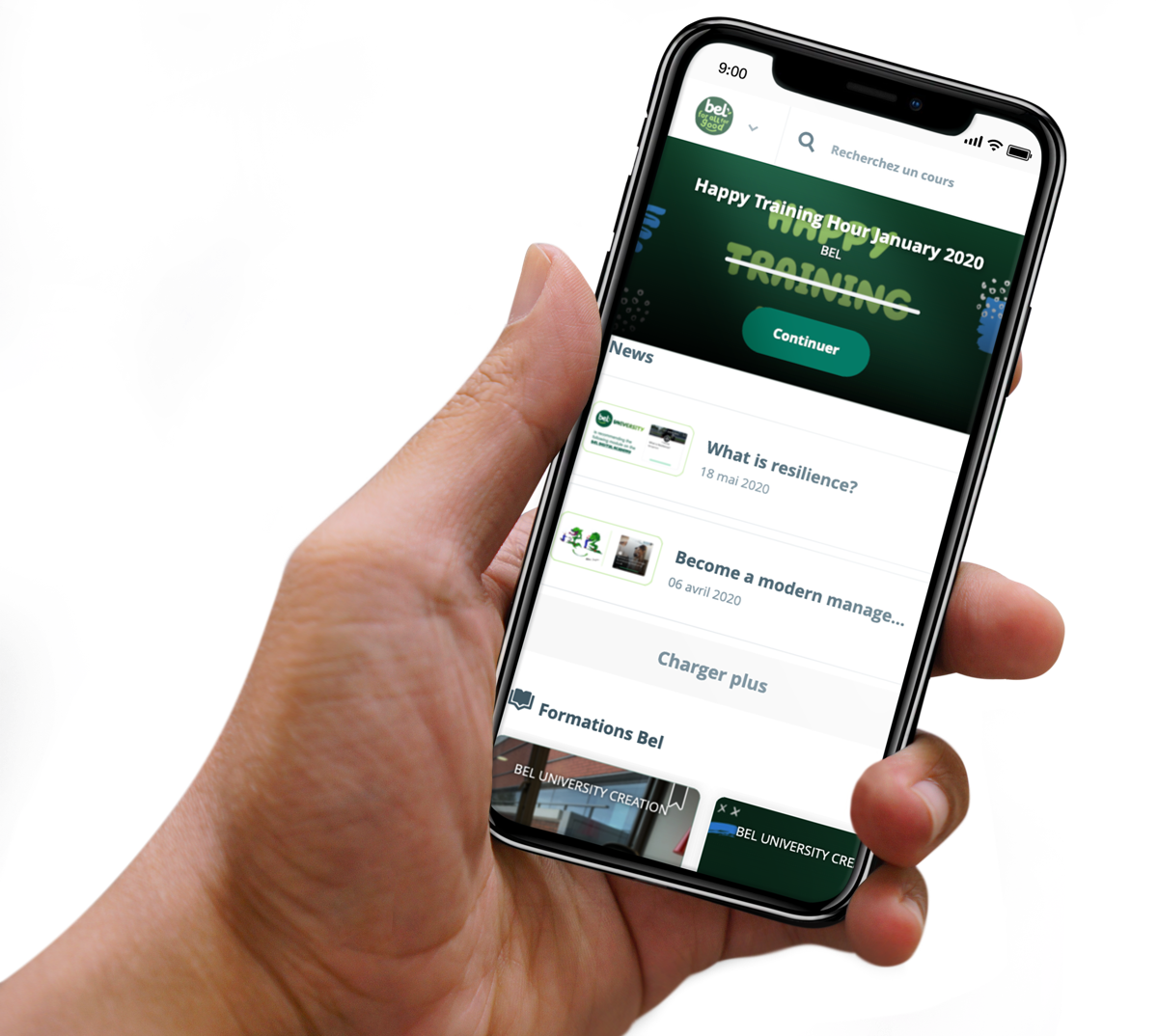 Une solution de formation en ligne
tout-en-un
Plateforme dédiée et personnalisée aux couleurs de votre entreprise
Smart Content Library : catalogue de 10 000 cours sur étagère en plusieurs langues
Intégration avec votre LMS
Outils auteur pour créer ou intégrer du contenu externe ( Scorm/vidéo/pdf)
Interface d'analytics pour suivre et piloter la performance
Ils se forment avec Coorpacademy
La solution idéale, adoptée par les CEO, les DG, les entrepreneurs, les DRH, les CDO,
les responsables formation, les directeurs commerciaux et métiers…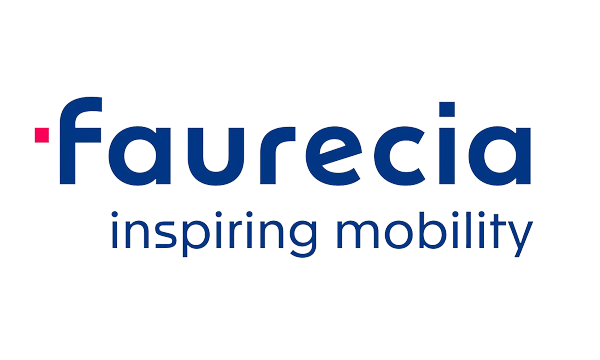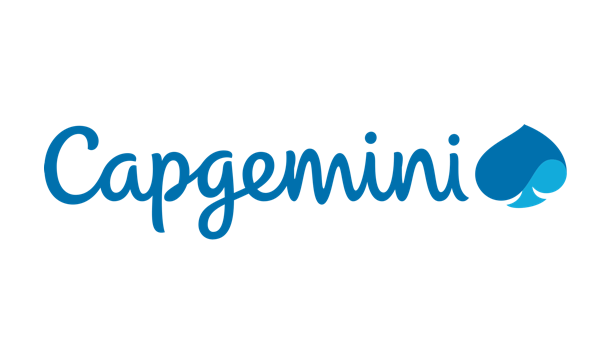 Une équipe d'experts passionnés pour vous accompagner
Des experts dédiés à la réussite de vos projets Account managers, chefs de projets techniques, ingénieurs pédagogiques, community manager sont à votre disposition.
Vous souhaitez intégrer vos formations en ligne à vos programmes existants ? Nous vous accompagnons pour permettre cette intégration au mieux.