Les grandes tendances 2019 du Corporate Digital Learning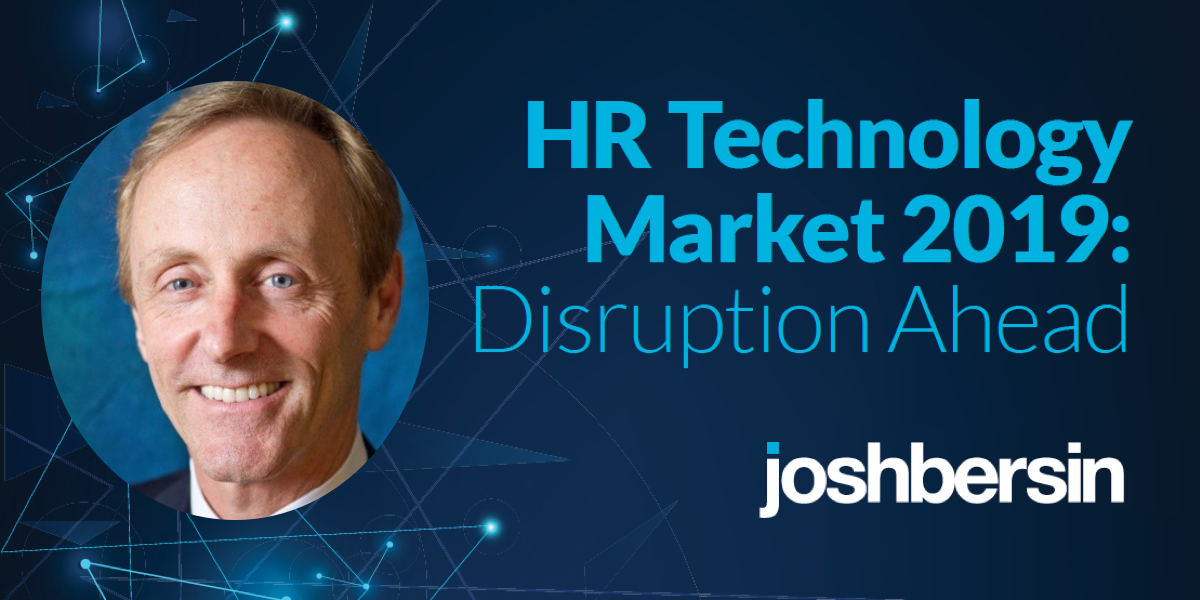 Qu'est-ce qu'une Program Delivery Platform ?
Josh Bersin a récemment édité son rapport « HR Technology Market 2019: Disruption Ahead », dans lequel il analyse les dernières tendances du marché des technologies dans les ressources humaines.
Qui est Josh Bersin ? 
Josh Bersin est un analyste, auteur, enseignant et leader d'opinion dont les recherches se spécialisent sur le marché mondial des talents. Il analyse les grandes tendances des ressources humaines et les défis à relever du marché du travail de demain. Il est souvent considéré comme l'un des analystes les plus influents du monde des ressources humaines. Il a fondé Bersin™ by Deloitte et est régulièrement cité dans des publications telles que Forbes, Harvard Business Review, HR Executive, FastCompany, The Wall Street Journal, et CLO Magazine. Il intervient régulièrement lors de keynotes à des événements prestigieux d'entreprise, c'est aussi un blogueur populaire avec plus de 700 000 abonnés sur LinkedIn.
Josh Bersin est intervenu au HRD Summit à Birmingham les 5 et 6 février 2019, tout comme la Team Coorpacademy.
Parmi les analyses du « HR Technology Market 2019: Disruption Ahead. », nous voulions nous attarder sur les disruptions à venir dans le marché des technologies de l'apprentissage et de la formation.
Quelques éléments de contexte : d'après le rapport « Future of Jobs » du Forum Économique Mondial, et pour pouvoir s'adapter à la révolution du travail qui est en cours du fait de l'intelligence artificielle et de l'automatisation, chaque employé doit passer 101 jours à se former avant 2022 pour rester compétitif sur le marché du travail. Ce n'est tout simplement pas possible avec les systèmes de formation et les outils du passé.
Josh Bersin identifie 8 catégories d'acteurs qui fournissent aux entreprises la possibilité de programmes de formation globaux, proposant une approche à 360° de la formation en entreprise. Les possibilités pour les entreprises de se doter d'une suite complète de Corporate Digital Learning n'ont jamais été aussi nombreuses.
Les Learning Management Systems (LMS) sont à la base, dans le « basement », de cette vision globale de la formation en entreprise. Josh Bersin analyse la situation : « Alors que les entreprises ont dépensé plus de 8 milliards de dollars dans des technologies LMS au cours de la dernière décennie, les LMS ne sont plus au centre de la formation en entreprise. Comme j'aime l'expliquer, les LMS sont devenues des unités centrales. Ils n'ont pas disparu, mais ils sont maintenant cantonnés à faire ce qu'ils savent faire le mieux : l'administration de la formation en entreprise. »
Alors que les technologies LMS se focalisent sur le pilotage de la formation en entreprise, Josh Bersin identifie 3 catégories d'acteurs centrés sur l'utilisateur et proposant une véritable expérience d'apprentissage. Les Learning Experience Platforms (LEP/LXP), les Program Delivery Platforms et les Micro-Learning Platforms. Il est intéressant de constater que, dans les années à venir, proposer une expérience d'apprentissage ne va plus suffire. Le modèle du « YouTube of Learning » atteint ses limites, dans la mesure où « les entreprises ne veulent plus seulement trouver du contenu, elles ont maintenant besoin de proposer une expérience d'apprentissage complète à leurs employés. » Une expérience cohérente, personnalisée pour chaque apprenant en fonction de ses méthodes d'apprentissage, du temps dont il dispose et de ses capacités d'apprentissage, avec du contenu agrégé et véritablement pensé pour l'apprenant et la plateforme.
C'est ce que proposent les Program Delivery Platforms. « Alors que nous aimerions tous avoir des plateformes d'apprentissage à la YouTube au travail, il y a des moments où une plateforme de type MOOC est nécessaire. J'entends par MOOC, au contraire d'un cours avec une seule vidéo, des cursus entiers qui permettent d'acquérir des connaissances complètes et pointues sur un sujet. Les ventes, le développement du leadership, l'onboarding, l'ingénierie sont des exemples de domaines d'expertise. »
Coorpacademy est citée comme un « Hot Vendor » de la catégorie des Program Delivery Platforms, proposant une expérience d'apprentissage avec du contenu différenciant traitant de domaines d'expertise complets et permettant d'acquérir des compétences variées, le tout de manière personnalisée. Incluant de la création de contenu, de la curation dans une plateforme intégrée, supportée par la data pour fournir l'expérience d'apprentissage la plus personnalisée possible. Josh Bersin est convaincu que les entreprises vont chercher de plus en plus à se doter de plateformes similaires pour leurs salariés.
Dans la courte vie du Corporate Digital Learning, qui a véritablement commencé au début des années 1990, Josh Bersin estime que nous entrons dans une nouvelle phase, celle du « Learning in the Flow of Work », où l'apprentissage et la formation doivent être accessibles à tout moment dans une journée de travail. Finies les longues sessions de formation qui nécessitent de s'absenter pendant de longues journées, voire semaines. Et pour ce faire, les entreprises doivent pouvoir proposer à leurs collaborateurs des plateformes de formation pensées pour eux, capables de répondre au plus grand nombre et à des besoins individuels. Les Program Delivery Platform.