Coorpacademy promotes innovation and skills development within Swiss Life France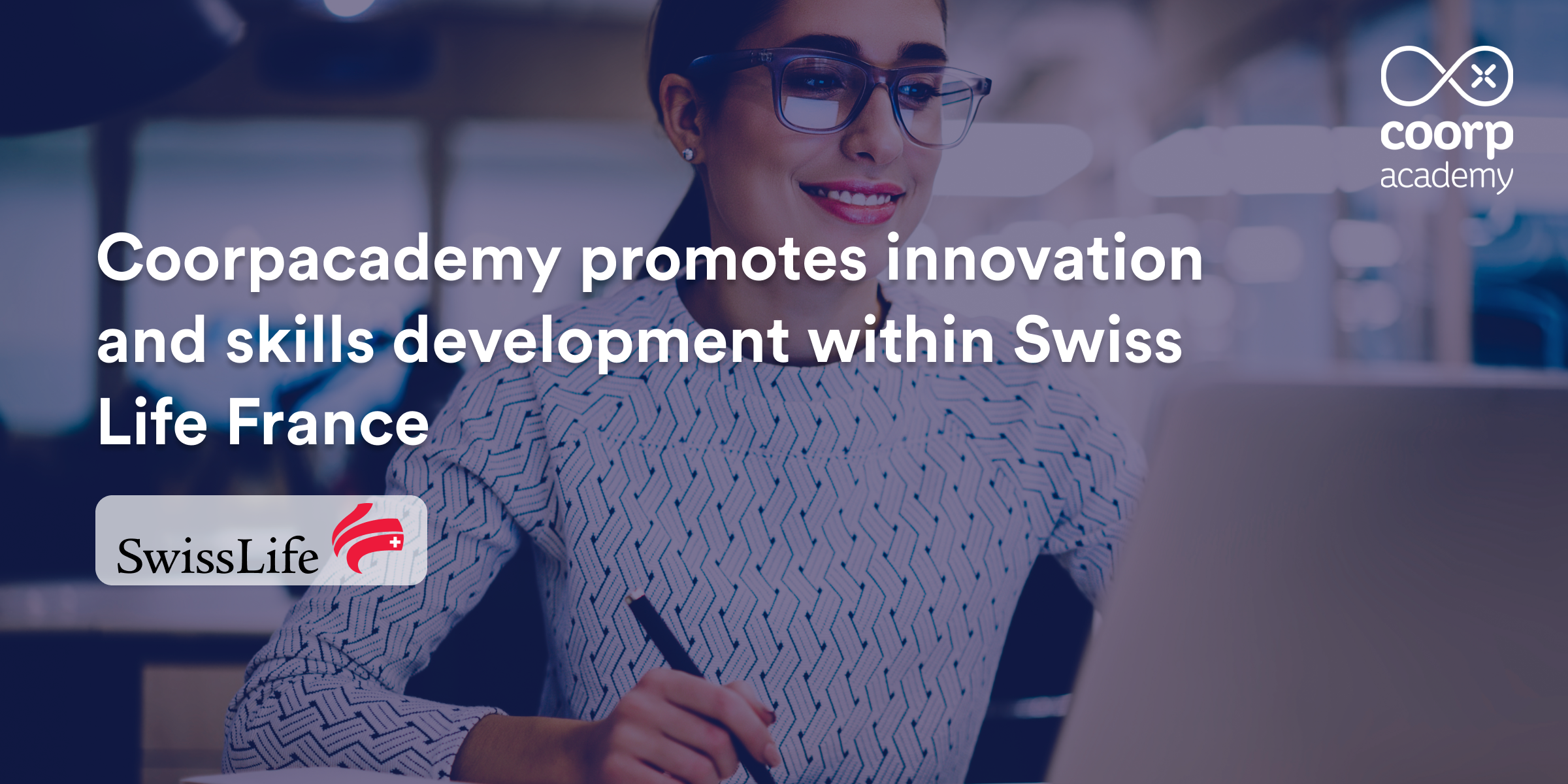 Our clients have training needs and our mission is to meet them. At SwissLife, the challenge of training is to give employees the opportunity to be more than ever a player in their professional lives and to encourage innovation by developing their skills, according to their choices, their needs and at their pace.
In order to achieve these objectives, Swiss Life and the company's Training and Skills Development Department regularly enrich their catalog of learning offers with differentiating digital training. Today, the Training Department is integrating the Coorpacademy platform, in order to stimulate the curiosity of employees and their desire to learn!
We are very proud to be able to support the strategic objectives of the SwissLife group through 4 training courses on innovation and digital transformation, selected for the launch of the platform in mid-June 2021: "Entrepreneurial culture", "Digital culture", "Creativity and agility", and "Anticipating change".
Through our catalog of premium content, SwissLife employees will have the opportunity to develop their skills on strategic topics for the company such as cultural, digital, or sustainable transformation and to further develop a culture of innovation in line with the company's purpose.
"The challenge is to allow everyone to live according to their own choices and our strategic objectives. To achieve this, we need to combine creativity, method and rigor. A combination of behaviors that we must adopt collectively."
Eddie Abecassis, Director of Innovation at Swiss Life France
To know more about the role of Coorpacademy in innovation at SwissLife.