The Learning experience platform for your company's transformation

Corporate Digital platform
A user-centric digital
Learning solution

+700 Courses included
The most complete
training catalog

Tailored Content
Create or integrate easily your
courses with our solution

Enjoy learning 
Quizz, Battle & Ranking…
A gamified learning environment!

The ideal solution used by managing directors, HR directors, sales managers and more, whenever they want to keep a competitive edge.





Develop your team's skills through results-oriented Learning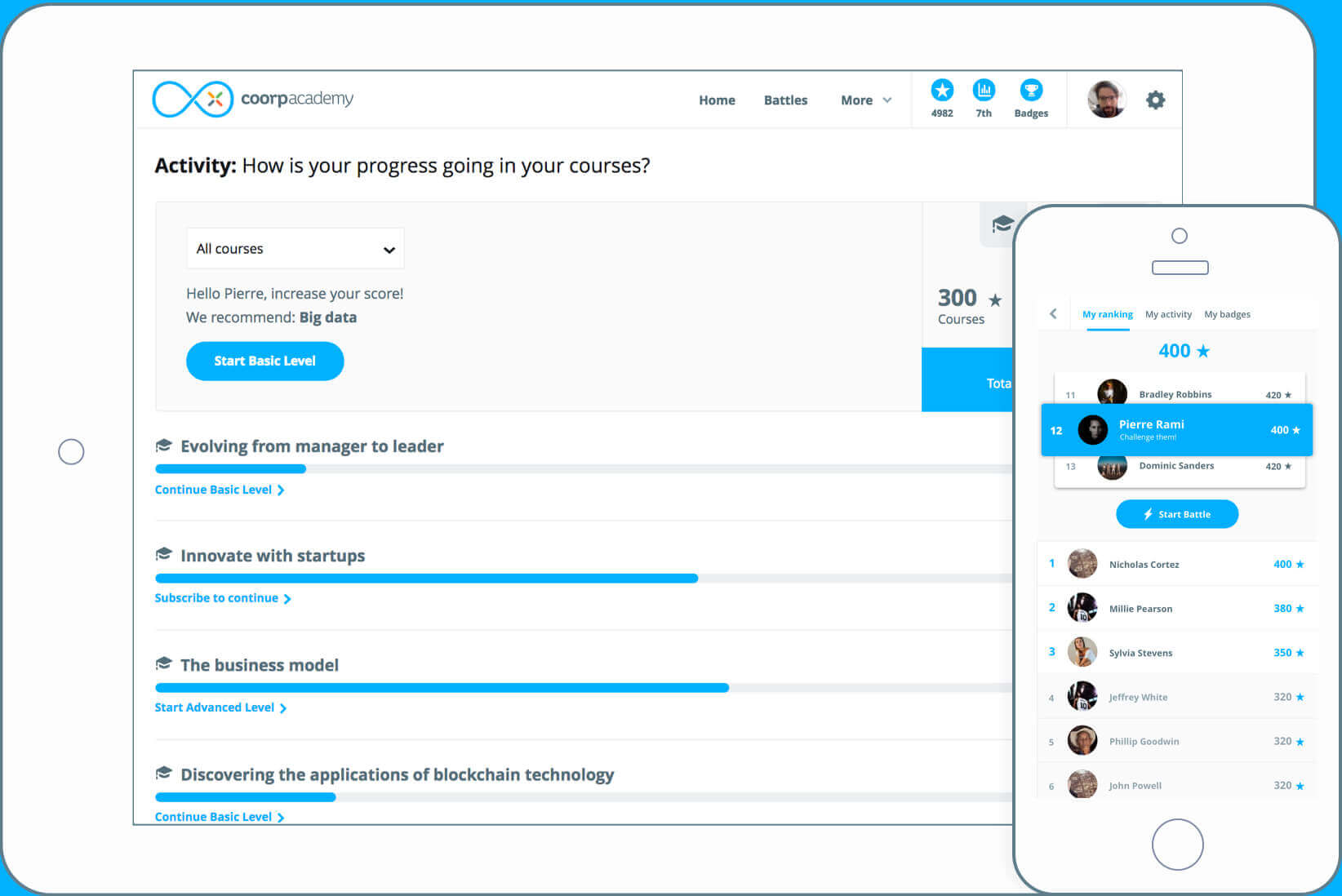 Use scoring to monitor progress.

See how you rank against other coworkers.

Use bespoke content adapted to meet your company's needs

Get certificates to show your progress.