Provide the best digital learning
experience to your workforce.
Coorpacademy offers corporates a solution for online training
with unique and highly innovative learning formats.
Provide the best learning
experience to your workforce.
A totally innovative corporate learning experience
for your workforce

Learning Experience Platform
Online training platform with personalized recommendations

Premium training catalogue
1500 courses included, and 10,000+ trainings add-on option

Your Content
Easily create or integrate your existing
courses in SCORM format

Engaging Trainings
Totally innovative educational formats.
Enjoy Learning!
Watch our one-minute presentation video


Get the Coorpacademy experience on your phone
All the skills you need to tackle the world of
tomorrow, a mere swipe away today!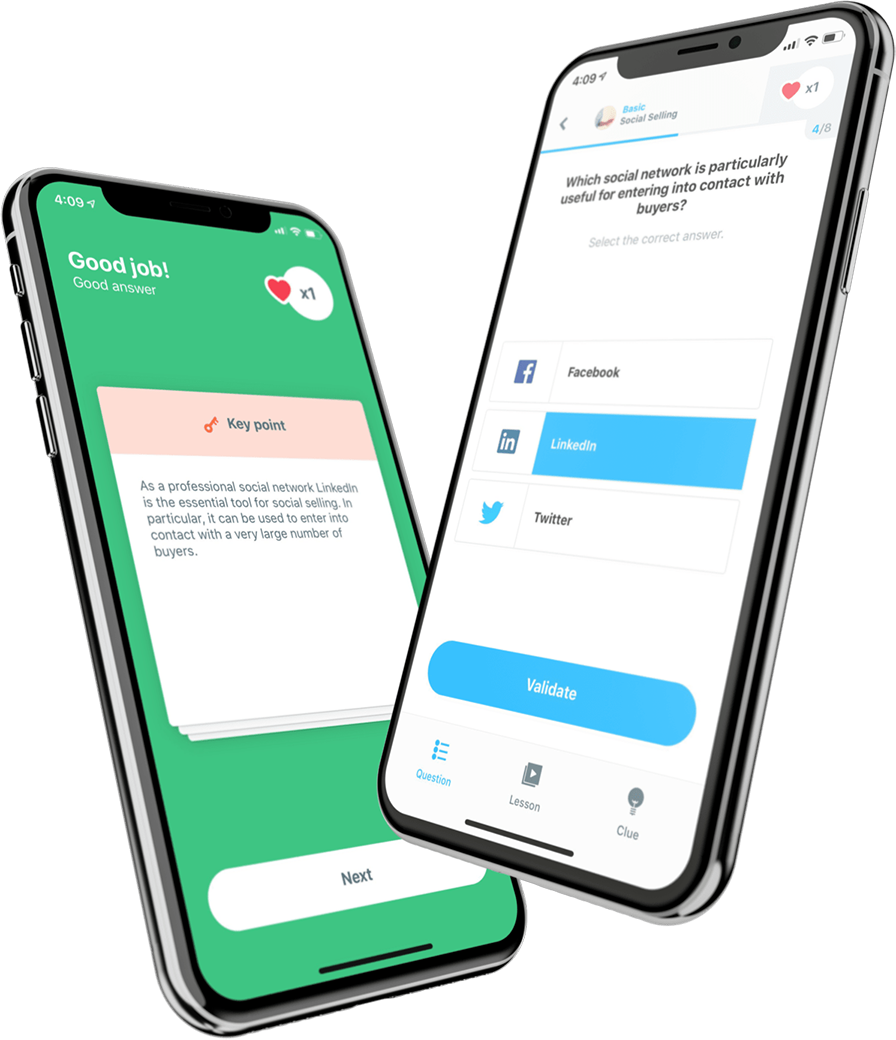 Coorpacademy's content partners
our courses are co-edited with industry leaders




Develop your team's skills through results-oriented Learning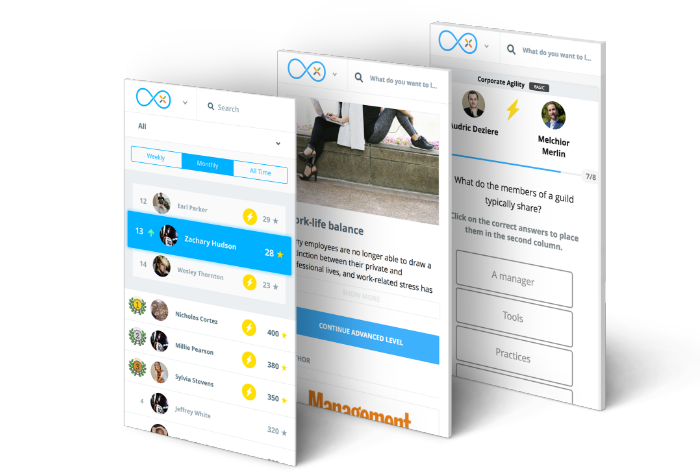 Use scoring to monitor progress.

See how you rank against other coworkers.

Use bespoke content adapted to meet your company's needs

Get certificates to show your progress.