Coorpacademy disrupts Corporate Digital Learning with a Learning Experience Platform (LEP or LXP) that combines the latest innovations in instructional design, including gamification, microlearning, adaptive and social learning, fully adapted to learners' needs.
With a content library of more than 1500 courses, created through partnerships with 50 organizations and top industry experts (IBM, Forbes, Wolters Kluwer…), the Coorpacademy LXP develops employees' digital and soft skills while boosting their engagement and employability.
Based in Paris and Lausanne, at the EPFL (Swiss Federal Institute of Technology)'s campus, the company is at the heart of Learning Sciences and Educational Technology Research, partnering with EPFL's Research Centers.
In April 2022, Go1 announced the acquisition of Coorpacademy. With offices in France and Switzerland, Coorpacademy will support Go1's growth plans for Europe, a notable region expanding its large corporate learning market, and its already vast offerings of digital learning and education resources.
About Go1
Go1 makes it easy for organizations to learn, with the world's most comprehensive online library of learning resources. Go1 pulls the world's top online learning providers into one place, delivering all the learning an organization needs in a single solution. With over 5 million learners – and growing – Go1 is a world leader in online learning.Go1.com has raised over US$400M in total funding from investors including AirTree Ventures, Blue Cloud Ventures, Larsen Ventures, Madrona Venture Group, M12, Our Innovation Fund, Oxford University, Salesforce Ventures, SEEK, SoftBank Vision Fund 2, TEN13, and Y Combinator. To learn more, visit www.go1.com.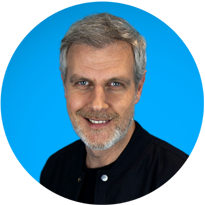 Arnauld Mitre
"We can take things seriously without being boring"
Arnauld is Coorpacademy's director in charge of content strategy and commercial development.
After spending eight years as a manager at Google, Isobar (Aegis Group) and Carat, Arnauld decided to join the Coorpacademy adventure so that he could create the learning experience he has always dreamt of and revolutionise corporate learning.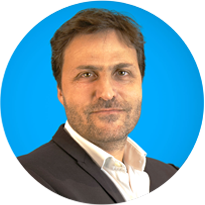 Frédérick Benichou
"The user has to be the center of everything"
Frédérick directs Coorpacademy's product development strategy.
As a serial online entrepreneur who has founded, among other organisations, TeamInside and Planète Interactive, Frédérick has a large experience in successful start-ups and a unique ability to use the most innovative technical solutions to improve the user experience.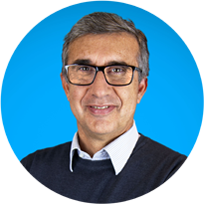 Jean-Marc Tassetto
"Transforming training"
Jean-Marc manages Coorpacademy's marketing and international development.
A former CEO of Google France and SFR Grand Public, Jean-Marc left behind comfortable positions with world-leading corporations to pursue his entrepreneurial ambitions in a sector he has a real passion for: training to improve employability and businesses' competitiveness.
In 2013, the three co-founders came together around a shared belief that transforming life-long learning is a determining factor for any businesses aiming at transforming the way they work.