4
SESSIONS
Per month and per person
18
MINUTES
Per session on average

Bel University, the Bel corporate university offers training courses that are in line with the group's strategy via its LMS, where the Pick N Learn platform is integrated, a free-access digital content library for personal development and learning soft skills.
In short
You are familiar with the brands that have become iconic for the Bel Group, such as The Laughing Cow®, Kiri®, Mini Babybel®, Leerdammer® and Boursin®. As an international family-owned group with 12,600 employees, Bel has pursued a growth policy for 150 years and is committed to creating a responsible and profitable business model.
Several years ago, the Bel Group chose the Coorpacademy platform to accelerate its digital transformation by training its employees in subjects such as data, mobile devices, social networks, e-commerce, AI, etc. In its highly competitive environment, the Bel Group is constantly reinventing itself to offer all consumers healthy and responsible dairy and fruit snack products while putting the ability to be agile front and centre in its operations. To fulfil this mission, Bel's corporate university offers training focused on personal development and thus partly on soft skills via the digital learning platform Pick N Learn Coorpacademy. By combining a content offering created by Coorpacademy and Bel, the platform constantly meets the needs of all professions at Bel, which are also involved themselves. Welcome to Pick N Learn!
Sector
Agrifood
Consumer goods
Challenge
Soft Skills
Knowledge sharing
Target: by 2025
12,000 people
Factories and offices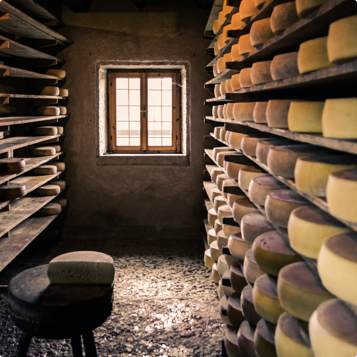 Challenge
Upskilling all employees to accelerate and facilitate the Bel Group's digital, sustainable, managerial, organisational and cultural transformations.

Engaging more and more employees in training via Pick N Learn to develop their employability and autonomy in learning.

Involving all professions in the group by offering them training that is specific to them, that meets their needs and by having them contribute to creating courses!
The challenge is therefore to be as focused as possible on the user: the project will be progressively around this requirement.
Solution
The 1,800 five-minute-long course modules in the Coorpacademy catalogue, co-created with experts in their fields (IBM, Forbes, Pearson, etc.), provide training for the desired soft skills. A quarter of learning is done through microlearning which makes it possible to understand a concept in five minutes and promotes memory retention.

Tailor-made courses involving in-house experts from different departments are designed and published using the Cockpit online creation tool. They are very successful since 70% of the most popular courses are new. This is how the legal department offers the entire Group the opportunity to test their knowledge of contract law and to learn the basics. Recently, IT created a Collaborat'IN Kit on new working methods, a course that is also available to anyone interested!

In addition to having an effective and relevant content offering, the success of the project also lies in recruiting new users and retaining them. Whether it is on the platform via the implementation of certification courses, via the regular promotion of selected courses (emails, posts, notifications, etc.) or via a series of meetings between HR and department managers, everything contributes to mobilising learners and their managers.
SESSIONS
Per month and per person
MINUTES PER SESSION
on average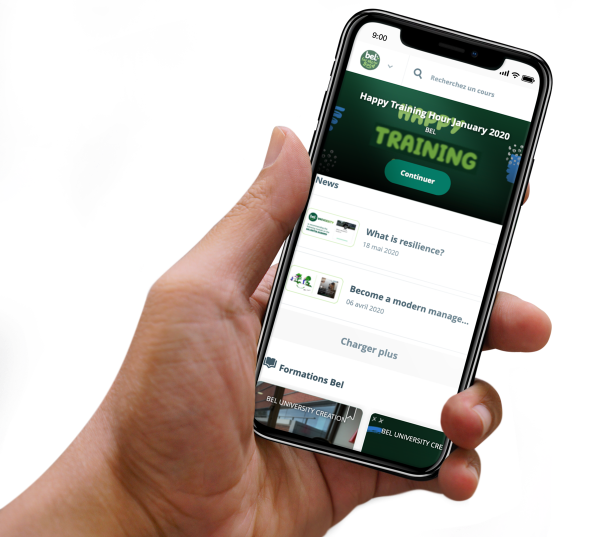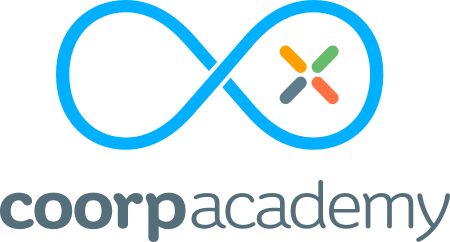 Do you have any digital learning projects or challenges related to rapid upskilling or digital transformation?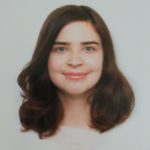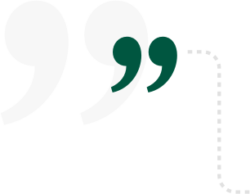 Aude Gallois
Global Learning & Community Manager AT Bel
"With the Pick N Learn platform, Bel encourages its employees to be hungry to learn and thus to develop their employability. Bel University is pleased because thanks to its unique pedagogical approach, which is constantly being enriched with innovative modules, the platform is making a significant contribution to building a culture of learning around the world."
What learners say!
BEL GROUP
A very useful and powerful platform. I think any manager or employee who wants to be creative and efficient should be familiar with it.
Fun, fast and always accessible.
The courses are easy to absorb, and the site is great with clean and clear video materials.
Very good content for adapting our daily work to the transformation and for changing the way we work to be more efficient and agile.