Coorpacademy in the first annual Europe EdTech 100 by HolonIQ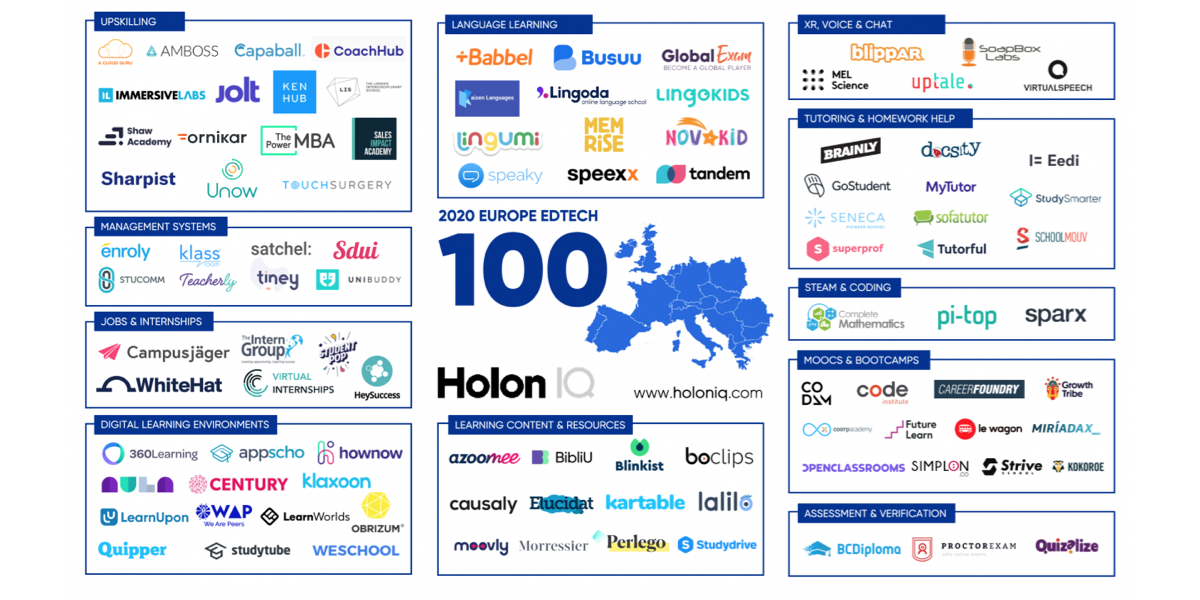 In December 2020, HolonIQ announced its first annual Europe EdTech 100 — a list of the 100 most promising education technology startups across the region.
Coorpacademy is proud to be part of the HolonIQ 2020 Europe EdTech 100, the annual list of the most innovative EdTech startups across Europe!
Discover the article on HolonIQ website!
As said in the article: "There are thousands of EdTech companies across Europe supporting learners, teachers, schools, institutions and companies to positively impact educational outcomes, support access to learning and increase the efficiency of educational processes and systems."
"The HolonIQ Europe EdTech 100 recognises the most promising EdTech teams based across Europe excluding the Nordic-Baltic EdTech 50 and Russia and CIS EdTech 100. This annual list helps to surface the innovations occurring across this diverse set of markets, and the teams who are supporting institutions, teachers, parents and learners."
"Around half of the 2020 Europe EdTech 100 operates in the Workforce sector, followed by K12 and Higher Education.  Compared with other geographies, the Europe education market is relatively mature and well supported by governments. EdTech can be seen to be supporting institutions through management systems, digital learning environments and digital content."
Let's take a look at the Methodology, explained on HolonIQ's website.
"The HolonIQ Education Intelligence Unit evaluated 3000+ organisations from the region powered by data and insights from our Global Intelligence Platform."
"HolonIQ and select European market experts assessed each organization based on HolonIQ's startup scoring rubric, which covers the following dimensions:
Market. The quality and relative attractiveness of the specific market in which the company competes.
Product. The quality and uniqueness of the product itself.
Team. The expertise and diversity of the team.
Capital. The financial health of the company and in particular its ability to generate or secure sufficient funding.
Momentum. Positive changes in the size and velocity of the company over time."
Which is ending up in a chart such as: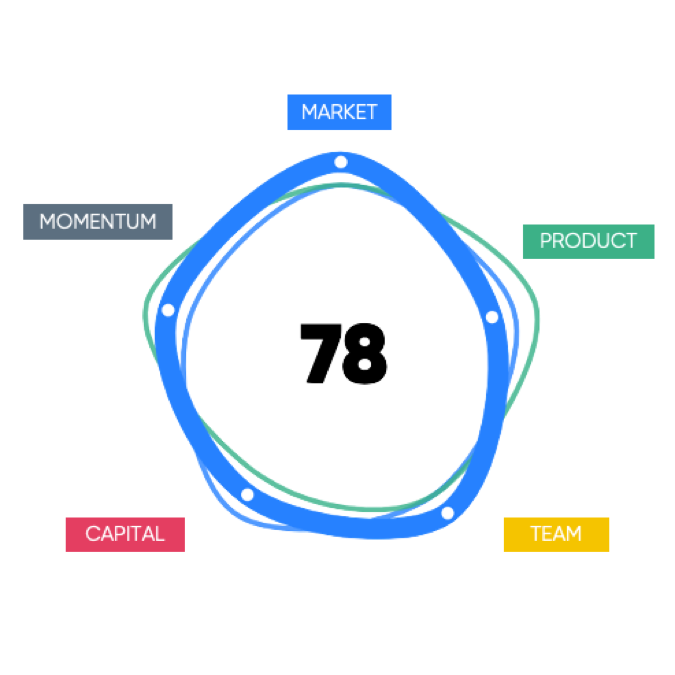 Almost half of the companies in the Europe EdTech 100 were founded less than five years ago, with around 40% between six and nine years old. The UK, France and Germany dominate the geographic split of the 100, with Spain, Ireland, Italy, Belgium, Poland and Austria also featuring on the list.
We are proud to be featured in this great ranking of Europe's EdTech 100 most innovative companies.