Coorpacademy in the Top 20 finalists of EdTechXGlobal Awards 2019 Scale-Up category!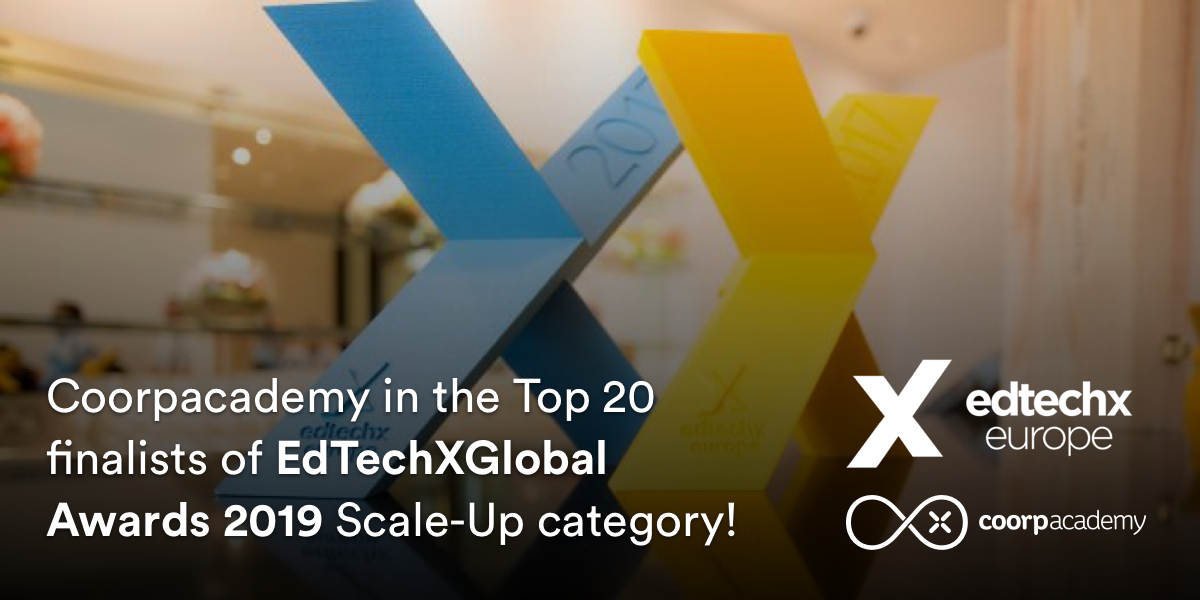 Coorpacademy has been selected in the Top 20 finalists of EdTechXGlobal Awards 2019 Scale-Up category!
20 finalists included those education and training companies who have shown the most revenue growth momentum over the last 3 years.
Along with Coorpacademy (Switzerland), other finalists include Learning Technologies Group (UK), Toppr (India), Busuu (UK), ApplyBoard (Canada), Amity University Online (India), Le Wagon (France), Openclassrooms (France), Twinkl (UK), Unicaf (Cyprus), Virtual College (UK), Touch Surgery (UK), FutureLearn (UK), Learnship (Germany), Ducere (Australia), Upgrad (India), Circus Street (UK), Mindtools (UK), Seagull (Norway), Clio Online (Denmark).
We are proud at Coorpacademy to have been recognized by EdTechXGlobal as an innovative, fast-growing and impactful company transforming the future of learning and work!
Who's EdTechXGlobal?
EdTechXGlobal connects the global learning community through insight, investment and thought leadership event series – including the flagship summit, EdTechXEurope in London and local Ecosystem Events in Africa, Asia and Europe. These curated EdTechXGlobal events bring together executive level investors, innovators, and industry influencers from worldwide education technology companies from across 60+ countries. EdTechX is also the founder of London EdTech Week, a connected, curated event series featuring 40+ event hosts powering events across London each June.