HR leaders: what's coming in the next 10 years? Key insights from Gartner Reimagine HR London 2019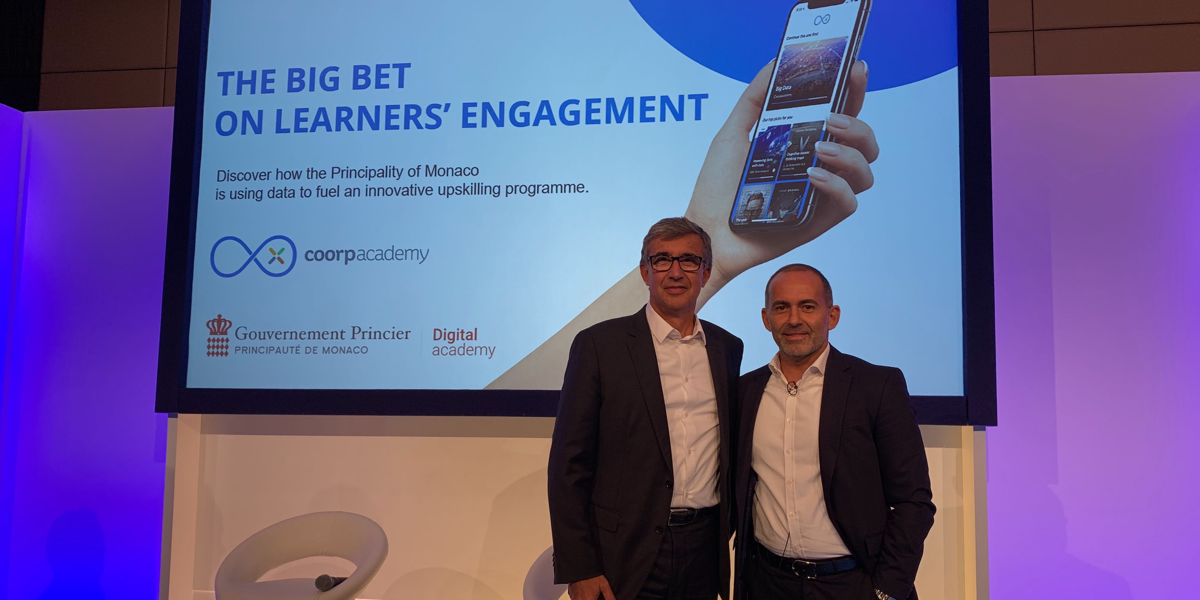 At the Park Plaza London on September 18-19th, 500+ HR professionals gathered during the Gartner ReimagineHR 2-day event around 7 tracks reimagining the future of HR. HR Executives from all across Europe had the chance to attend 28 Gartner-led, insight-driven presentations.
Insightful keynotes: what's next in the future of work and HR?
Brian Kropp, GVP and Chief of HR Research Gartner, did an opening keynote on 'How HR Can Reimagine Work to Drive Performance.' He said: 'While important, things like artificial intelligence and automation are only part of the future of work story. Along with these conspicuous shifts comes a number of underlying trends — like rising transparency, or new work habits — with the potential to fundamentally change how work gets done.'
He did advise HR leaders to shift the focus on more important and new questions.
For Ethics, 'How do we ethically use the data we collect?' In the field of Skills, 'How do we develop all skills as AI eliminates learning opportunities?' When it comes to Information, 'How do we meet employees' expectations for information transparency?' In the Managerial space, 'How is technology changing what it means to be a manager?' and – in terms of Jobs – 'How can we use AI to increase access to jobs?'
Thought-provoking questions, such as the one on Skills. We realize that facing the rise of AI, it is vital to 'learn how to learn', especially with soft skills. As Alvin Toffler said, 'the illiterate of the 21st century will not be those who cannot read and write, but those who cannot learn, unlearn, and relearn.'
'Building critical skills and competencies is a top priority for 73% of CHROs. Every organization leverages on-the-job training for employee learning and development,' said Gartner expert Brian Kropp. 'Learning in the flow of work' – as Josh Bersin puts it –  is also becoming critical. We need to keep in mind that 85% of the jobs of 2030 haven't been invented yet. We've entered into an era of lifelong learning. Employees have to learn 'in the moment', 'in the flow of work'. The ability to gain new knowledge, to learn how to learn, is becoming more valuable than the knowledge itself.
This feeling was also shared by HR leaders present at the event; as one of the top HR executive of a big pharmaceutical company said during a discussion at Coorpacademy's booth: 'We have looked deeply into skills and learning to realize that most of our managers and leaders were very well equipped for a world that stopped existing about 10 years ago.' 
As the pace of business and automation speeds up, demand for employees to be able to think outside of the box, to learn how to learn the next skill sets, the ones needed in 10 years and not 10 years ago is moving to the foreground!
How to upskill and reskill a whole nation?
On September 19th, Jean-Marc Tassetto, co-founder of Coorpacademy, and Stéphan Bruno, Head of Human Resources for the Government of the Principality of Monaco, were presenting their keynote 'The Big Bet on Learners' Engagement' – taking the business case of the Principality of Monaco as an example in front of 50+ HR leaders.
'We started 6 years ago, not sure about what to do but certain we wanted to put the users back at the center of the learning process. As the only certainty about the jobs of tomorrow is uncertainty, it was the right bet and the right path to follow,' said Jean-Marc Tassetto, co-founder of Coorpacademy.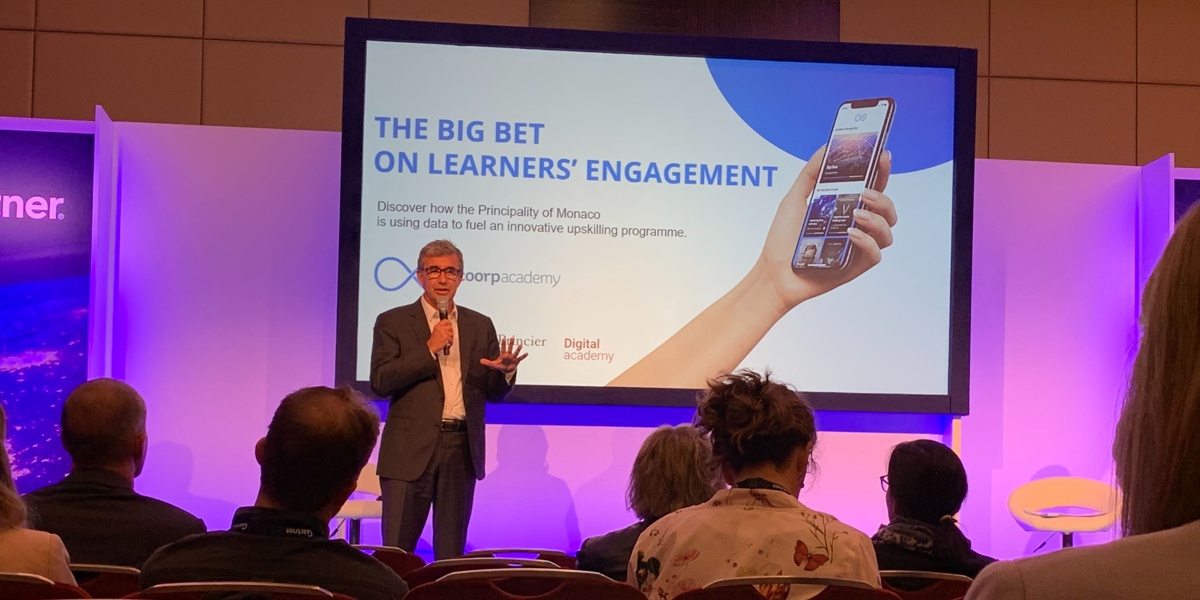 Stéphan Bruno showcased the learning success story of the Principality of Monaco: 'If we want to change the culture within our government, we need to offer an experience in digital tools that's as good as what the GAFA can offer. We want to transform into a learning organization, and Coorpacademy offers us a unique way to do that while upskilling our people', said Stéphan on how to upskill and reskill a country.
How to upskill and reskill a whole nation? 'As head of HR I envision to create a learning culture, providing the opportunity for everyone to learn what matters most for our country's future, whilst making them owners of their personal development. Consider who they are and not only what they do!' Stéphan Bruno concluded. 
A country, like any organization, needs to keep one step ahead. The public services have to be modernized and digitized for all citizens, the country needs to keep on attracting investors and companies while facing a stiff and international competition. By relieving Monaco from its territorial constraints, digital technology is an opportunity to virtually 'extend' the country and generate a new development cycle; in the end, to keep that step ahead. 
This is what Coorpacademy is helping the Government of the Principality of Monaco to do with its user-centric Learning Experience Platform providing hyper-individualization of learning paths, to any of the 3,600 civil servants in Monaco. Helping the country to become a learning organization and prepare it to the future of HR… happening now!
Food for thoughts.
Gartner expert De'Onn Griffin outlined in this article 6 ideas about the future direction of the workplace and how organizations can prepare for it. 
One of the 6 ways the workplace will change in the next 10 years is that constant upskilling and digital dexterity will outweigh tenure and experience. 
She says: "In today's digital economy, the demand for new ideas, new information and new business models that continually expand, combine and shift into new ventures and new businesses will increase. Employees must consistently refresh their digital dexterity to meet these needs." "By 2028, the most high-value work will be cognitive in nature. Employees will have to apply creativity, critical thinking and constant digital upskilling to solve complex problems."
Did you know that you could find in the Coorpacademy course catalogue 189 courses on digital culture, 67 on digital dexterity, 36 on creativity, 36 on complex problem solving and 17 on critical thinking? And counting!