Launch of the Estérel Côte d'Azur Formation platform to provide free training to local companies!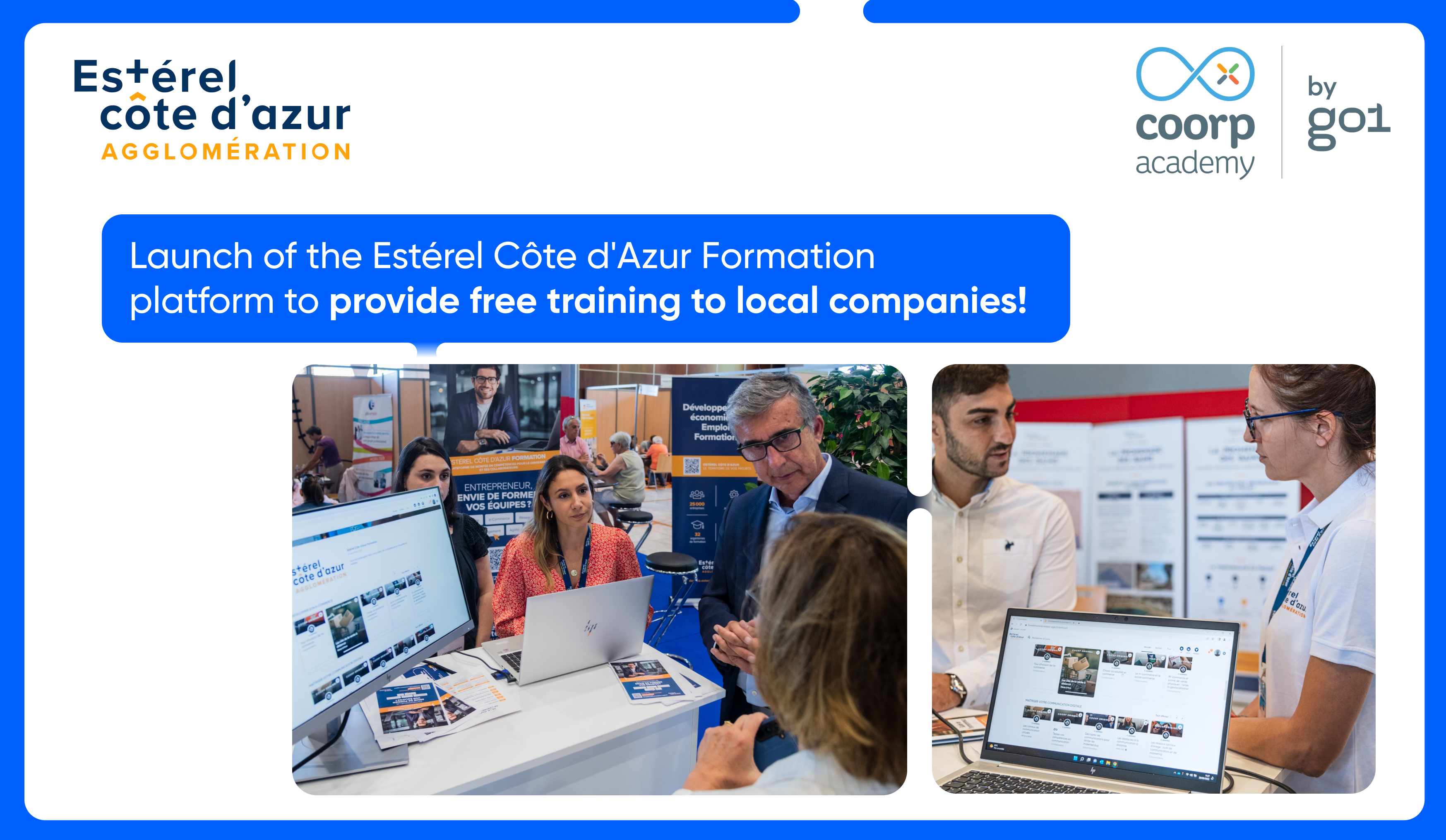 During Entrepreneur's Day on September 20, Estérel Côte d'Azur Agglomération, which is an agglomeration of municipalities in the eastern Var region in France, announced the launch of the Estérel Côte d'Azur Formation platform to help companies in the region improve their skills!
Nearly 500 visitors came to browse the aisles of the Palais des Congrès of the city of Saint Raphaël to discover more than 50 stands representing the local economy. On this occasion Jean-Marc Tassetto, co-founder of Coorpacademy by Go1, was in the presence of Brigitte Jeanperrin, Community Councillor and Gérard Charlier de Vrainville, Vice-President in charge of economic development, to announce the launch of the training platform.
This system launched with Coorpacademy by Go1 allows employees to receive free training on topics ranging from ecommerce to learning English or management, through 2000 course modules.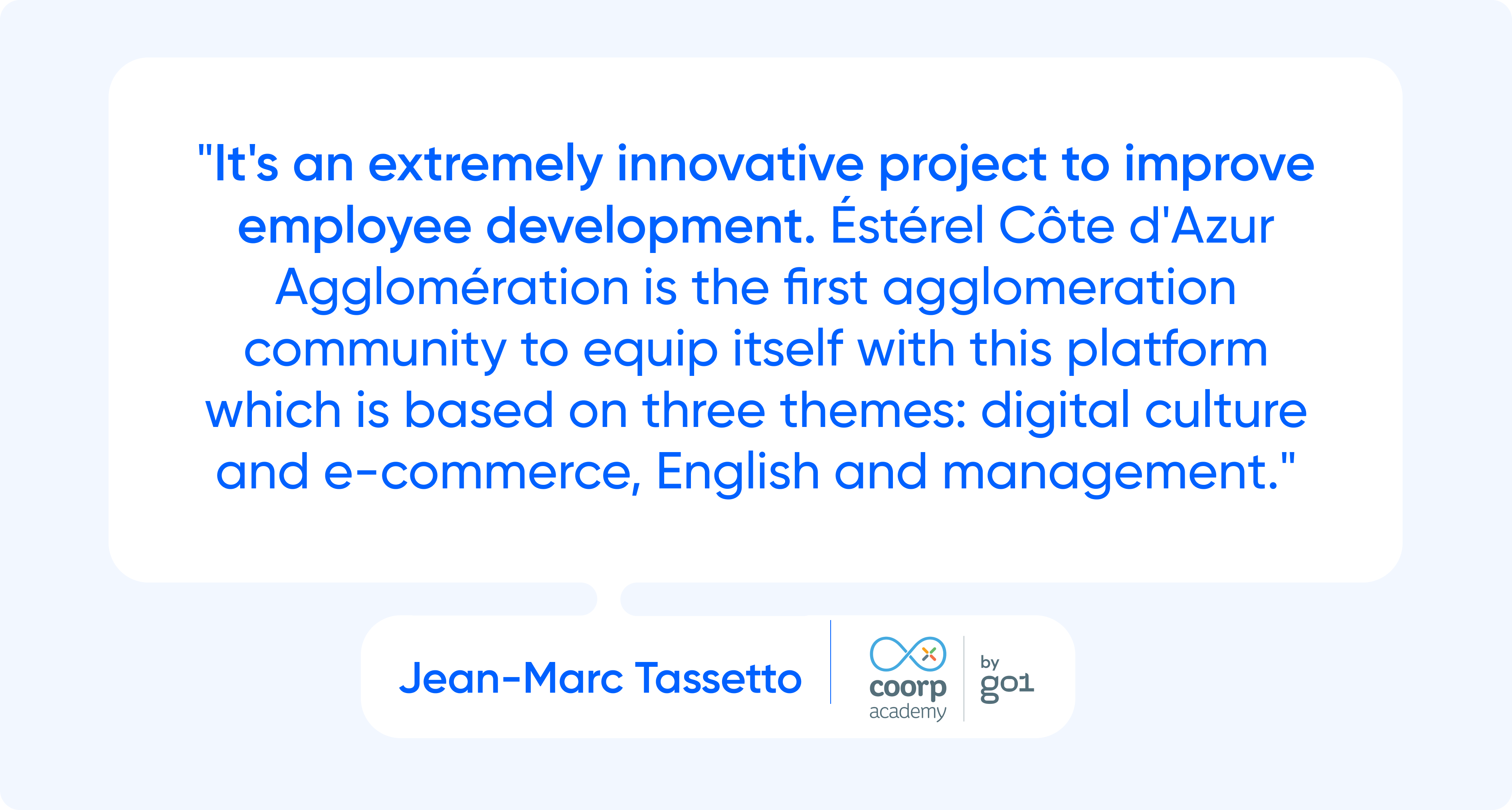 "It's an extremely innovative project to improve employee development. Estérel Côte d'Azur Agglomération is the first agglomeration community to equip itself with this platform which is based on three themes: digital culture and e-commerce, English and management" explains Jean-Marc Tassetto, co-founder and today vice president of Coorpacademy by Go1.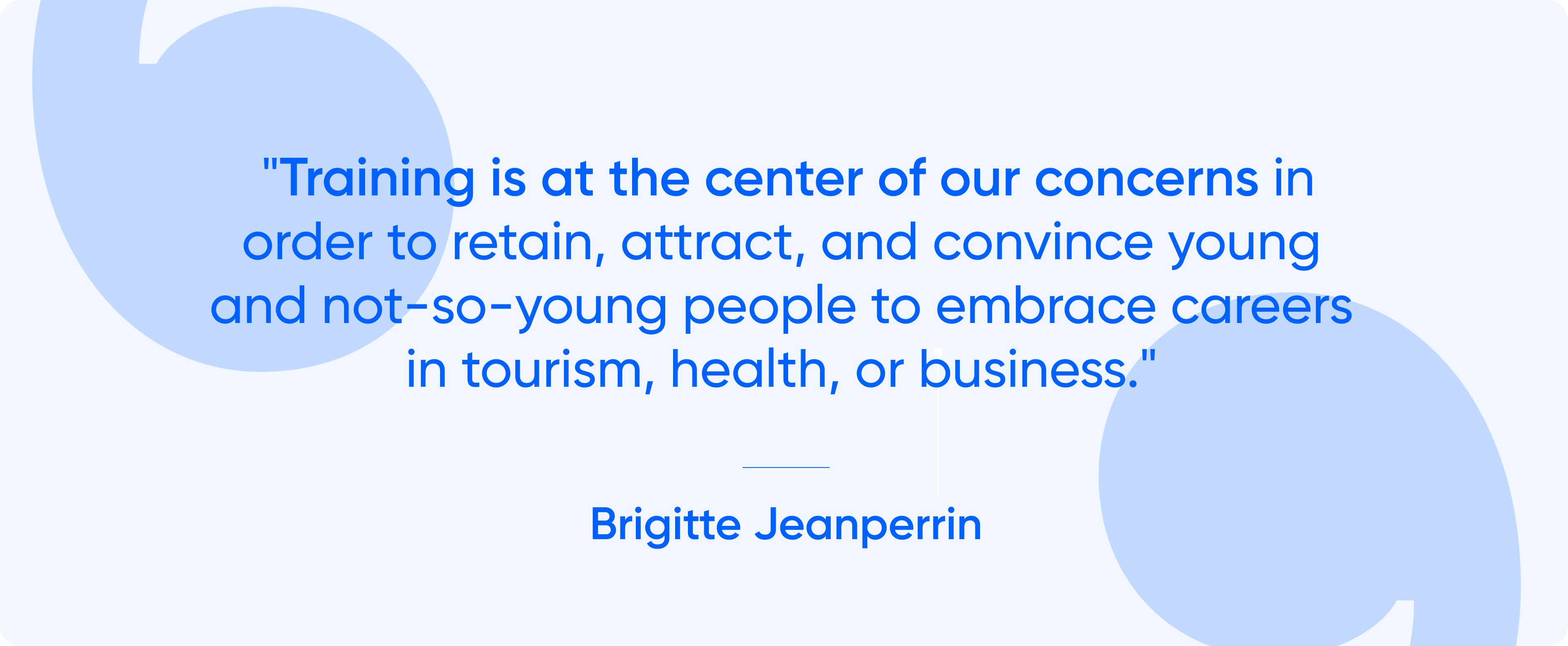 For Brigitte Jeanperrin: "It must be said that this season, even if it is not over, was a very good period. For the month of July, occupancy in the hotel industry is 33% higher than last year. On the other hand, there are difficulties in finding enough seasonal workers to increase activity. It is largely for this reason that training is at the heart of our concerns in order to retain, attract and convince young and not-so-young people to take up careers in tourism, health or commerce. We have therefore invested in the experimentation of this training platform. Estérel Côte d'Azur is investing in the future of the region: in 2019, we opened the Connected Campus in Saint-Raphaël so that talented young people can be trained in the region and stay there after their studies. In 2020, we opened the Maison de l'Économie with 40 partners offering workshops, training and skills upgrades and in 2021, we launched the Estérel Côte d'Azur eco portal with online services and practical information videos for entrepreneurs. Finally, the Promenade des Bains project is essential for the attractiveness of our territory."
We are delighted to contribute to this territorial project to train companies and to accompany Estérel Côte d'Azur Agglomération in their development of training in the region!