Our client FDJ – La Française des Jeux wins the Learning Cup!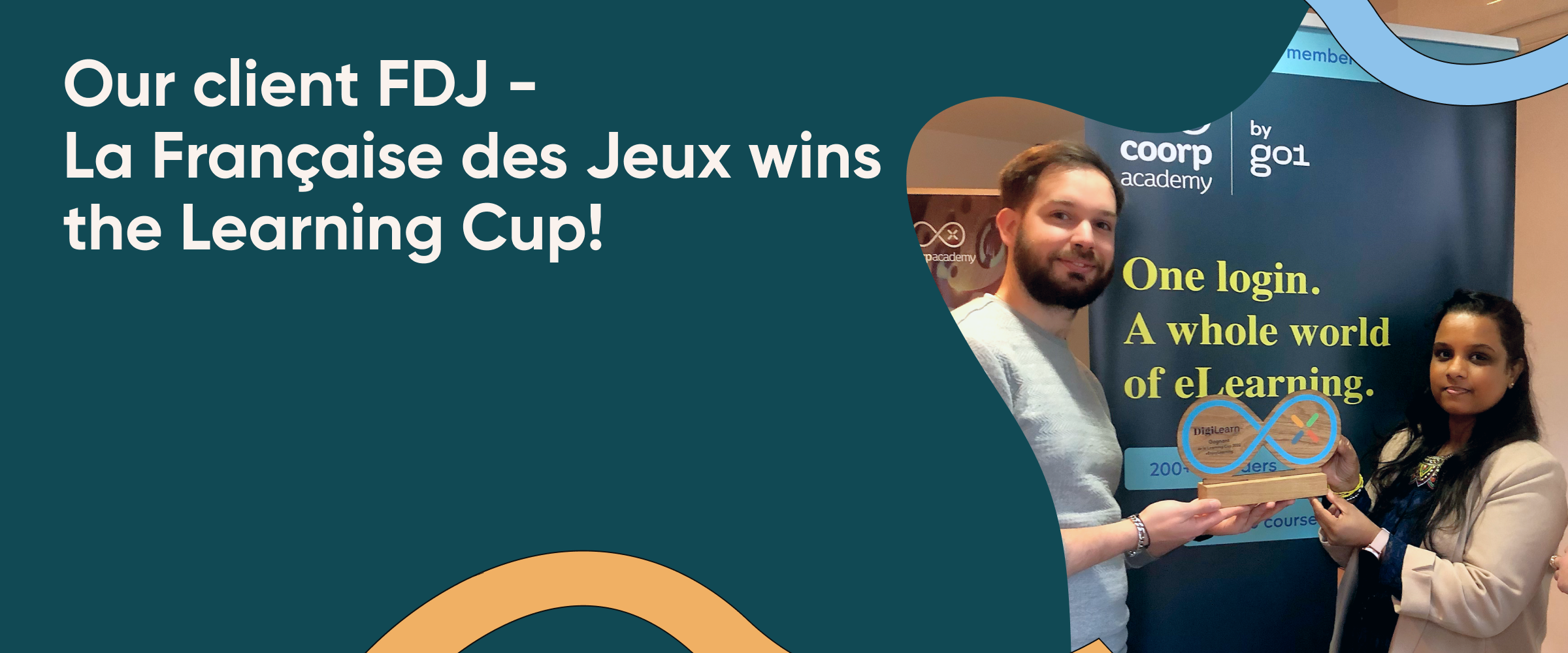 We were delighted to reward FDJ – Française des Jeux and to present our Learning Cup trophy to Jérome Pesenti, Training Project Manager at FDJ, and Sherlina Austin, Training Project Manager at FDJ!
"It is important to train each employee on an individual level. The Coorpacademy by Go1 online training platform meets our challenges and gives easy and quick access to training adapted to each person" Jérome Pesenti – Training Project Manager at FDJ
At Coorpacademy by Go1, gamification is key to engage learners! This trophy was awarded as part of our "Learning Cup" animation: a competition between learners from our different client platforms, highlighting team spirit!
The goal? To follow the lessons of the playlist specially designed for the animation and highlighting the secrets and advantages of teamwork, as well as the strategies to put in place to win on all terrains. The playlist consisted of the following courses:
1 – Peer-to-peer coaching co-published with Sia Partners
2- Cultural Intelligence: A Major Asset in the Workplace co-edited with TMA World
3- Leading innovation sessions co-published with Talentquest
4- Increasing team performance co-published with Eyrolles
5- Game theory: solve the prisoner's dilemma edited by Coorpacademy
6- Succeed in your commercial negotiation co-published with Dunod
7 – Team Decision Making co-published with VideoArts
FDJ – La Française des Jeux was the platform with the highest growth in activity (in terms of number of questions answered) during this Learning Cup. Congratulations to the learners for their commitment and to the FDJ L&D teams!