Learning soft skills, a whole other story!

Understand in 4 minutes why telling stories and taking the role of an investigator is an original but very effective and legal way to learn soft skills!
We interviewed Laurence Mijoin-Duroche, in charge of pedagogical innovations at Coorpacademy and co-creator of an interactive fiction series to train in soft skills online.
A detective series in 3 episodes: SUSPECTS
Suspect interrogations are increasingly using behavioral science and proving to be an effective means in terms of storytelling and pedagogy to develop soft skills, including emotional intelligence, active listening, persuasion, negotiation. Better communication and better stress management are the learning objectives of the Suspects series in 3 episodes, the first interactive series 100% fiction and 100% training!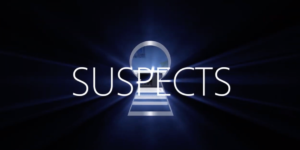 Storytelling enables us to create different characters and profiles and to have a wide diversity of behaviors, and therefore soft skills. Fiction also generates emotions that facilitate the anchoring of knowledge.
What do learners think of this new format?/h3>

Within a sample of 300 learners, 99.4% of them would like another series of this type, with an interactive narrative where they have to make their own choices.

Rating: 8,6/10
Enjoy learning!