Coorpacademy in the Top 15 Performing Learning Technology Platforms for the second year in a row by The Learning and Performance Institute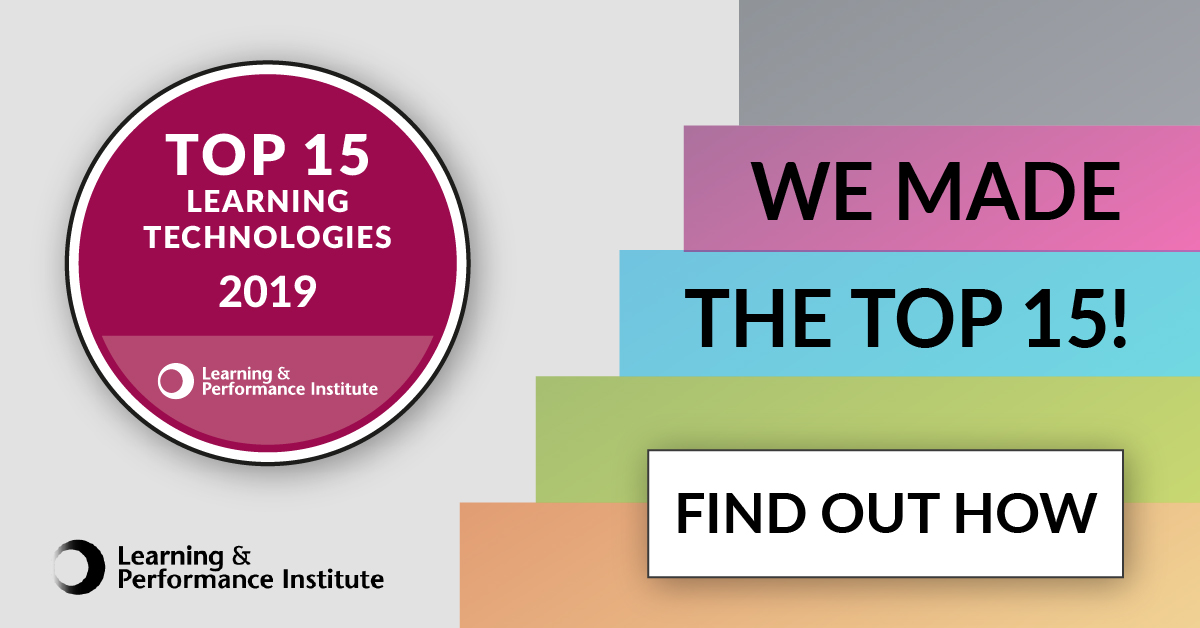 After making it in 2018, we made it again!
We are pleased to announce that we are part of the 2019 Top 15 Performing Learning Technology Platforms unveiled today by The Learning and Performance Institute, the UK's leading authority on workplace Learning & Development.
It is great recognition – this supports our ambition to be the partner of choice of companies that are willing to implement a continuous learning culture and develop the employability of their employees.
The Top 15 report is available here!
Here are some insights from The Learning and Performance Institute website on how these Top 15 highest-performing learning technologies providers have been selected.
What does 'highest-performing' mean?
Since 1995, The Learning and Performance Institute has consulted with, evaluated, and mentored thousands of organisations worldwide to help them build internal capability and deliver notable performance improvement. This is done through the LPI's "Performance Through Learning" programme: a consultative framework that leads to accreditation by prioritizing outcomes over delivery, homing in on the value, efficacy and business impact of learning, and aligning competencies with organisational strategy and goals.
The 15 organisations listed in this eBook have a clear roadmap by which to build their capability and adapt their strategy for continual success. They demonstrate a strong customer value proposition and have a corporate culture that instils confidence throughout sales and marketing, to delivery and after-sales support. They are passionate and committed to developing their staff, their products, their market reach, and their performance.
Prospective and existing customers can be assured that these 15 organisations will provide the highest quality of service and the best user experience. They are trusted business partners, acting always in the best interests of their clients and, as such, fully endorsed by the Learning and Performance Institute.
How are they measured?
During an accreditation assessment, the LPI evaluates organisational efficacy against the following key performance indicators (KPI's), scoring each against a reference framework.
Client Integrity
Corporate Integrity & CSR
Client Value Proposition
Marketing
Sales
Learning Technologies Consultancy
Learning Platforms
Learning Authoring Tools
Quality Management
Service/Product Roadmap
Qualifications/Accreditations
People Development
Business Stability
The results of this are fed into a formula that applies weightings to each KPI to generate numbers representing Best Solution, Best Operational Management and Best Overall. This eBook uses the figures from Best Overall.
Discover more here by downloading the eBook!
We are proud at Coorpacademy to be part of the Top 15 Highest-Performing Learning Technologies Providers.