What if you were offering your relatives a free access to a +1,000 course training catalogue?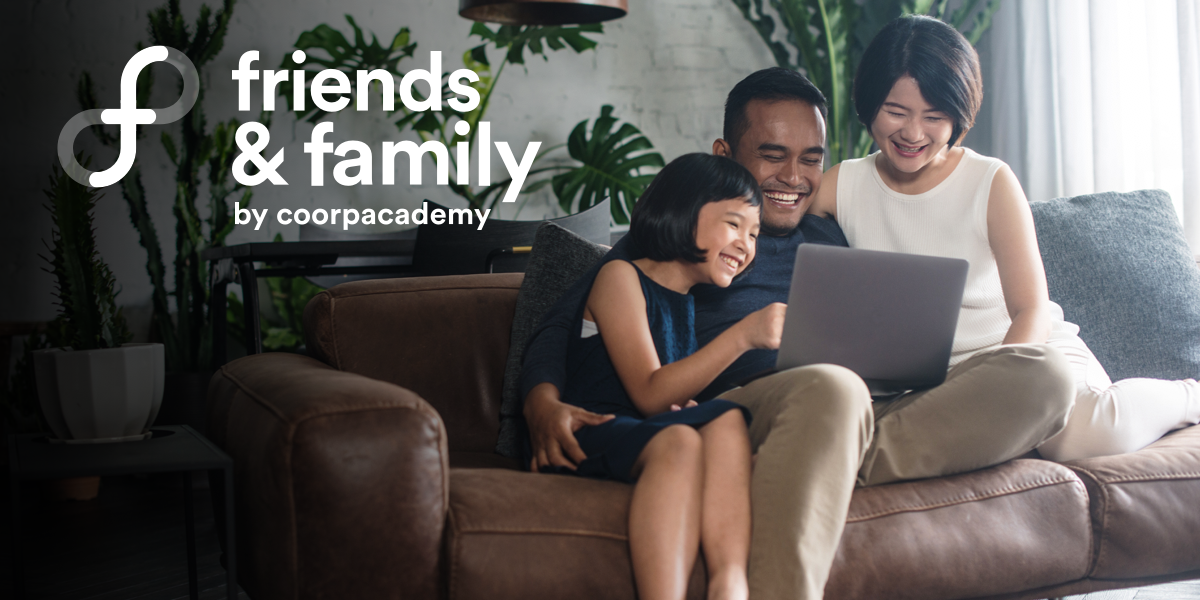 In 2020, Coorpacademy unveils Friends & Family!
With this new year, we wanted to do things right and thank people who bring purpose to what we are doing everyday here at Coorpacademy: the learners on our digital learning platforms.
We thought a lot about the best way to do this. How to properly thank all learners with a very valuable gift? And we came up with an idea…
In 2020, we would like to offer learners' relatives, friends, family members, an access to the whole Coorpacademy experience and its soft skills-oriented training catalogue.
So we've created a dedicated platform. Its name? Friends & Family.
You have access to a Coorpacademy-powered platform within your company? Perfect! This is for you!
It's quite simple: each Coorpacademy learner has now 5 free access to give away to people of his/her choice!
How to do it? In 4 short steps, make your relatives enjoy this unique training opportunity:
Go on https://www.coorpacademy.com/en/friends/
Confirm your identity
Send your 5 free invitations
Your closed ones will receive instantly an email with a one year long-free access to Coorpacademy
That's it! Your friends and family members will now have access to a course catalogue covering more than 90% of skills identified by the World Economic Forum as crucial for the next decade. They will be able to discover courses co-edited with Video Arts, Forbes, IBM or Challenges (more than 40 co-edition partners) on themes as varied as they are important for the years to come (blockchain, new ways of working, Corporate Social Responsibility, collaborative economy or new digital tools – for example).
You use a Coorpacademy-powered digital learning platform within your company? Contact us for more information!
And by the way, if you start liking too much the Battles and challenges on courses while you're with your family, we're not responsible of the atmosphere of your family gatherings 😉
Enjoy Learning… Together!