At the EPFL Innovation Park, the interview of Jean-Marc Tassetto, co-founder of Coorpacademy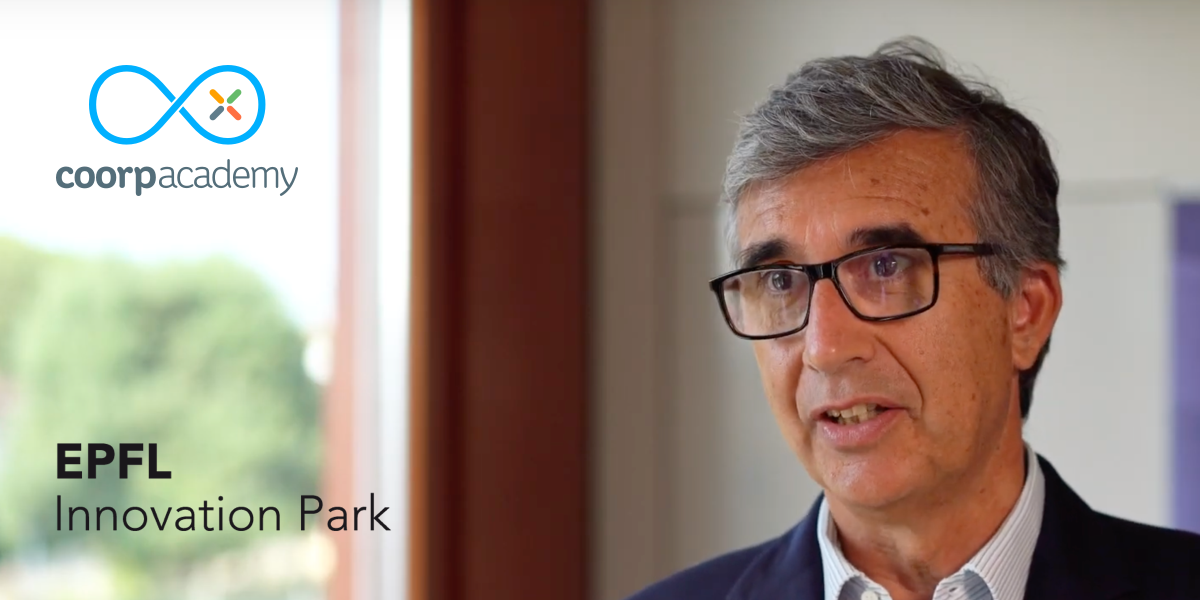 Discover the video interview of Jean-Marc Tassetto, co-founder of Coorpacademy, on the advantages of being an EdTech startup at the EPFL (Swiss Federal Institute of Technology) Innovation Park in Lausanne, Switzerland.
Jean-Marc Tassetto, co-founder of Coorpacademy : "Coorpacademy is what we call an EdTech start-up company, which brings together Education and Technology. We have a platform dedicated to Corporate Digital Learning. Coorpacademy's Unique Selling Proposition is to deliver highly individualized learning experiences online. You and I being very different in the way we learn, we will be delivering through the same platform very specific content and instructional design pending to our upskilling and reskilling needs. 
Being located at the EPFL Innovation Park, for us, really made a difference. First of all, we've created Coorpacademy on the campus and decided to do so because we are close and connected to two laboratories led by Professor Pierre Dillenbourg, working on Learning as a Science. All this is related to artificial intelligence applied to education, deep learning and machine learning applied to education. So, for us, it is a key differentiator when it comes to delivering top-notch solutions to large multinational companies like we are doing; it is really great to be backed up by top-notch scientists." 
We are proud at Coorpacademy to be part of such a thriving environment. Switzerland is a great place for innovation, and the Swiss Federal Institute of Technology is one of Switzerland's most prestigious schools, at the forefront of learning sciences and innovation applied to learning processes. This was, from the day Coorpacademy was created in 2013, the best possible place for us to thrive.
In 2019, figures show that Switzerland is still topping most global rankings on innovation. According to the World Economic Forum, Switzerland is the 3rd most innovative country in the world, only after Singapore (1st) and Luxembourg (2nd).
The article states: "The Center for Global Innovation Studies at Toyo University recently published a Global Innovation Index, ranking the innovation performance of each country. The index was created by selecting and integrating a total of 58 indexes for comparison from five main fields: international cooperation, market trends, technological innovation, resourcefulness and relevant policies."
Switzerland is also the 1st country of world when it comes to government funding for university research as share of GDP, with 0,76% of total GDP being allocated to university research. It is quite impressive for the 5th most competitive economy in the world!
Coorpacademy has its roots at the heart of innovation and research in learning sciences, and we are proud to make the most of this thriving environment to deliver top individualized learning experiences to our customers.