Airbnb, spearheading the employee experience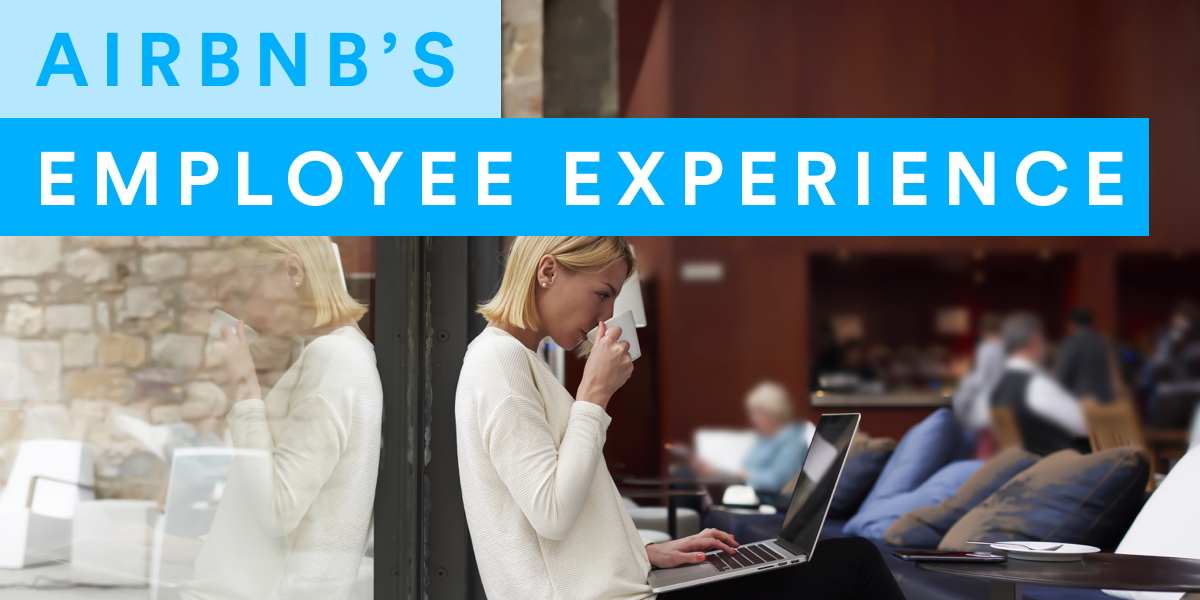 This is an extract from the course The employee experience, co-edited with Clustree and available only on the Coorpacademy Learning Experience Platform.
The employee experience: everyone's talking about it, but what does it mean? This new concept may appear quite complex, but it can also be seen in a very practical light: EX (the employee experience) covers every single interaction that an employee has with their work place throughout their career. In this course, you'll discover more about EX and find out that it's not just a passing fad. You'll see that it's a new and essential strategic approach that any business can adopt to attract and retain talent.
Airbnb, leading the way in quality employee experiences
One company that sets a good example when it comes to employee experience is Airbnb. And this is why!
Airbnb, spearheading the employee experience
When Mark Levy joined Airbnb as the Global Head of Employee Experience in 2013, the HR function was split into several different groups. The idea emerged to bring all these different groups together and create one team. However, Mark suggested going one step further. "If Airbnb had a Customer Experience Group, why not create an Employee Experience Group?" he said. In 2015, the Employee Experience team was created, effectively replacing HR.
An employee experience that's in line with business values
Airbnb has constructed its entire business model around HR and the idea of feeling at home anywhere. Like Internet users, Airbnb's 3000 employees function as a community. Each member of staff is considered to be both a customer and host. The idea is for the business to offer employees the same level of ergonomics and quality that it offers to its customers. The business hopes that in turn employees will listen more, and be more attentive to others. Airbnb core values are centered around benevolence, transparency, optimism and those values are also reflected in the employee experience.
The day-to-day employee experience
Airbnb has created a positive employee experience across all areas of their employees' daily lives, especially at work. Goodbye to the classic open plan office. Employees were involved in the design of the office, which looks more like a home than a business. Airbnb also offers its employees flexible working arrangements and staff is divided into small teams, which flexibility and commercial agility are prime importance. The business makes sure staff has access to the latest, most ergonomic software.
Continuous training is central to the employee experience
Airbnb believes employees are there to grow. So for 3 months, employees can try out a new job in a relevant department, in a completely different Airbnb office anywhere in the world. Airbnb also regularly asks influencers to share their experiences with employees. Such influencers include Allison Johnson, former Vice-President of Marketing Communications at Apple, and Ambassadeur Henry A. Crumpton, a former member of the CIA.
A positive experience!
In 2016, a year after establishing their employee experience team, Airbnb took 1st place on Glassdoor's 'Best place to work' list. And in 2017 it came 11th on LinkedIn's list of 'Top companies: Where the world wants to work now'.