Clue, the pedagogical investigation is back!!!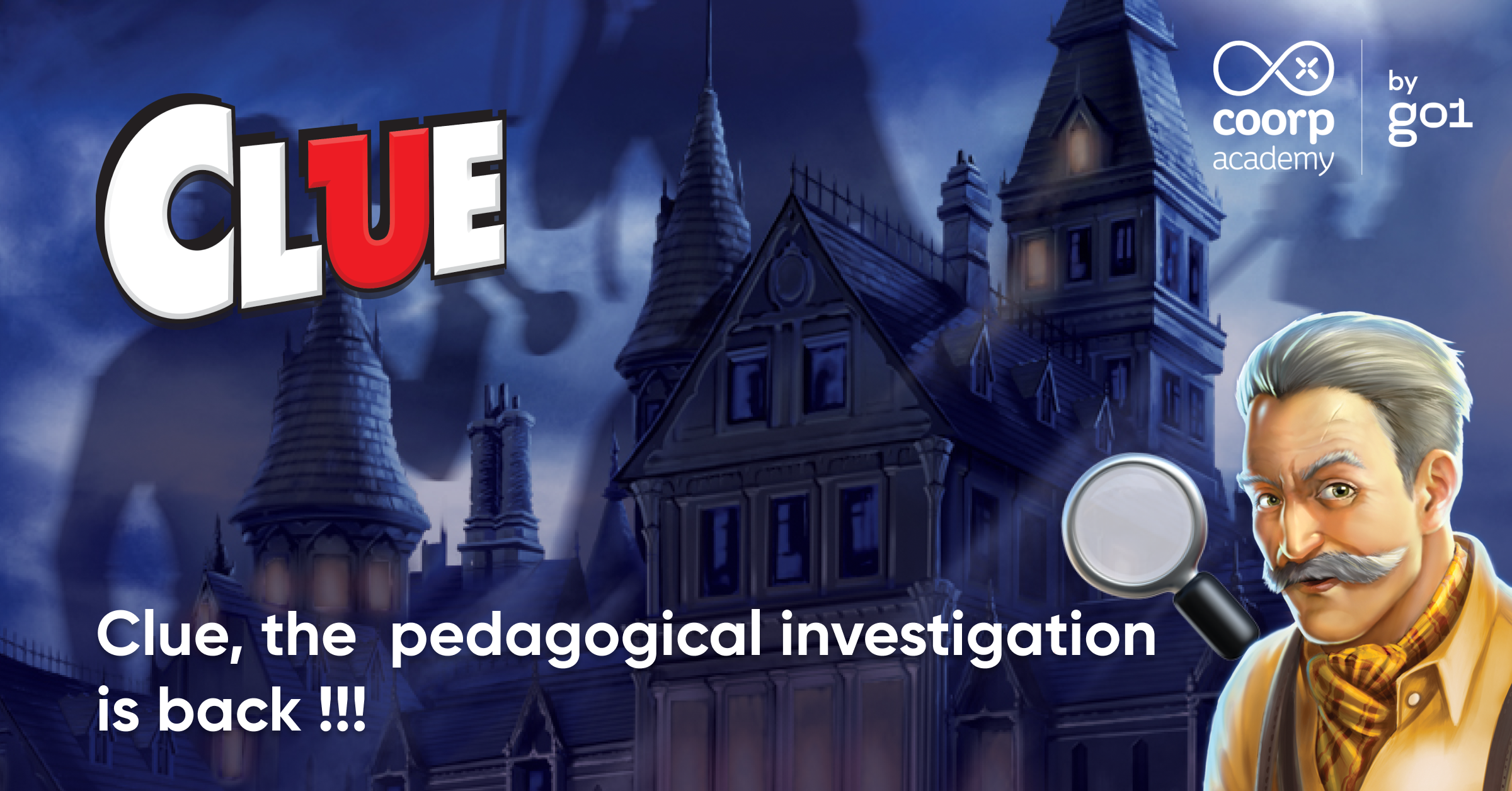 Last year, we launched a learning experience based on the key elements of the mythical board game developed by Hasbro®: Clue. The learner, in the shoes of Colonel Mustard, had to solve the murder of Mr. Boddy in the Skill Island mansion, relying on a specific set of skills: cognitive bias and the art of argumentation.
To solve this crime, learners had to discover as many clues as possible by exploring the mansion and questioning the five suspects… who could mislead Colonel Mustard, knowingly or not! The learner's critical thinking skills are therefore essential to unravel the truth from the false in this immersive learning experience. This skill, identified as indispensable by 2025 by the World Economic Forum, allows the learner to learn how to build rigorous reasoning in order to reach an objective, or to analyze facts in order to formulate a judgment.
The result? This educational innovation has been a great success. Indeed, with more than 12,000 starts, Clue: Murder on Skill Island is in the top 5 of our most consulted courses*.
But did the mansion really reveal all its secrets?
On July 26, 2022, (re)discover the educational survey that makes learners heroes of their training. On the agenda: more mystery, more secrets and more learning! 
(Re)immerse yourself in the skin of Colonel Mustard and return to Skill Island to lead the investigation to find the culprit of Mr. Boddy's murder and solve the new riddles that the mansion has in store for you… filled with new secret passages and clues to be found!
If you haven't yet discovered this pedagogical innovation that won an award in the "Corporate Training" category at the French Award Ceremony "Les Cas d'Or de l'Edtech" in 2021, it's time to start investigating… or re-discover it with this new 2022 version.
*Based on the ranking of courses played over the period from October 2021 (Clue launch month) to June 2022. 
CLUEDO and HASBRO and all related trademarks and logos are trademarks of Hasbro, Inc. ©2022 Hasbro. All Rights Reserved. Licensed by Hasbro.