Understanding cryptocurrencies with Challenges and Coorpacademy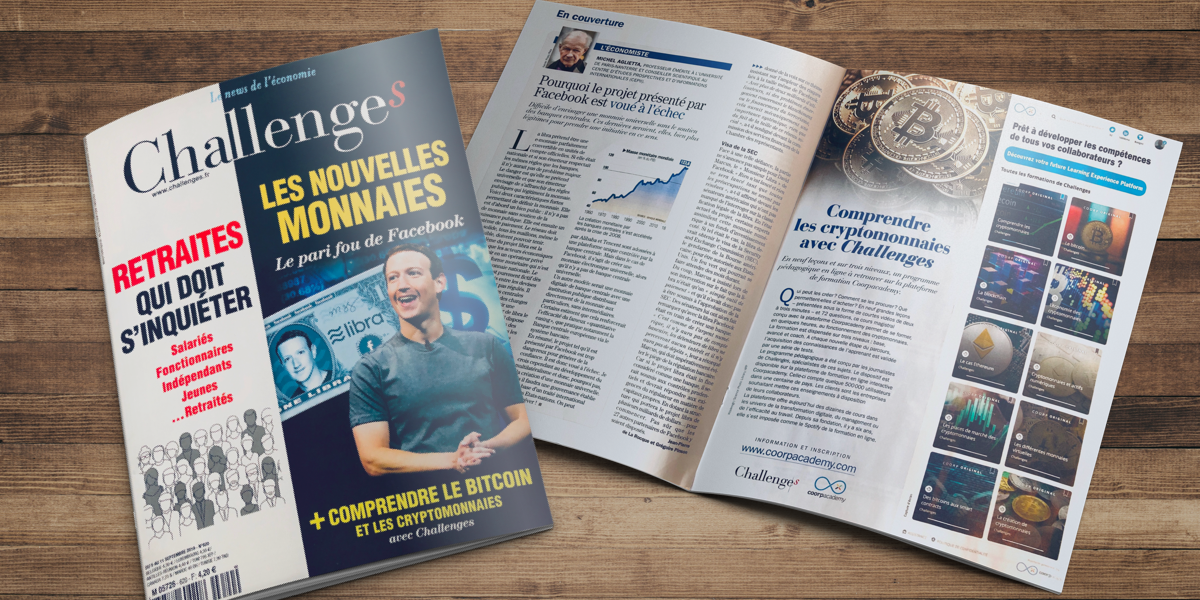 From the 5th to the 11th September 2019, Challenges edited a special report on new currencies and the bet of Facebook with libra.
These pieces of news didn't go unnoticed: Facebook launched its new cryptocurrency, libra. China is about to launch its own national cryptocurrency. Even the Filipino boxer Manny Pacquiao will launch his own.
Cryptocurrencies are proliferating: from bitcoin to monero, there are now several thousand of them, and all those shifts might be hard to understand or follow. Is bitcoin only an object of unbridled speculation? Where can cryptocurrencies be acquired? What are their possible contributions to the corporate world?
Challenges experts answered all these questions – and many more – in this course co-edited with Coorpacademy.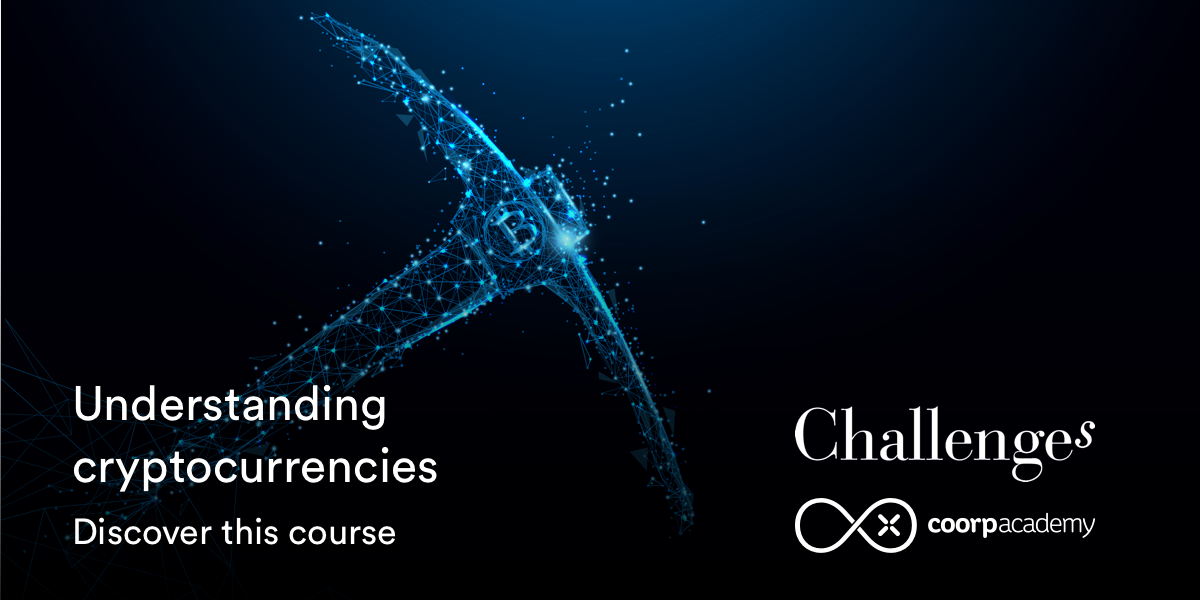 The famous French economic magazine also gave our course a one-pager in their special report. Bitcoin, ripple, ethereum or monero won't have any secrets for you anymore!