Meeting with Nathalie Bourquenoud and Simone Schneuwly, die Mobiliar: the video interviews!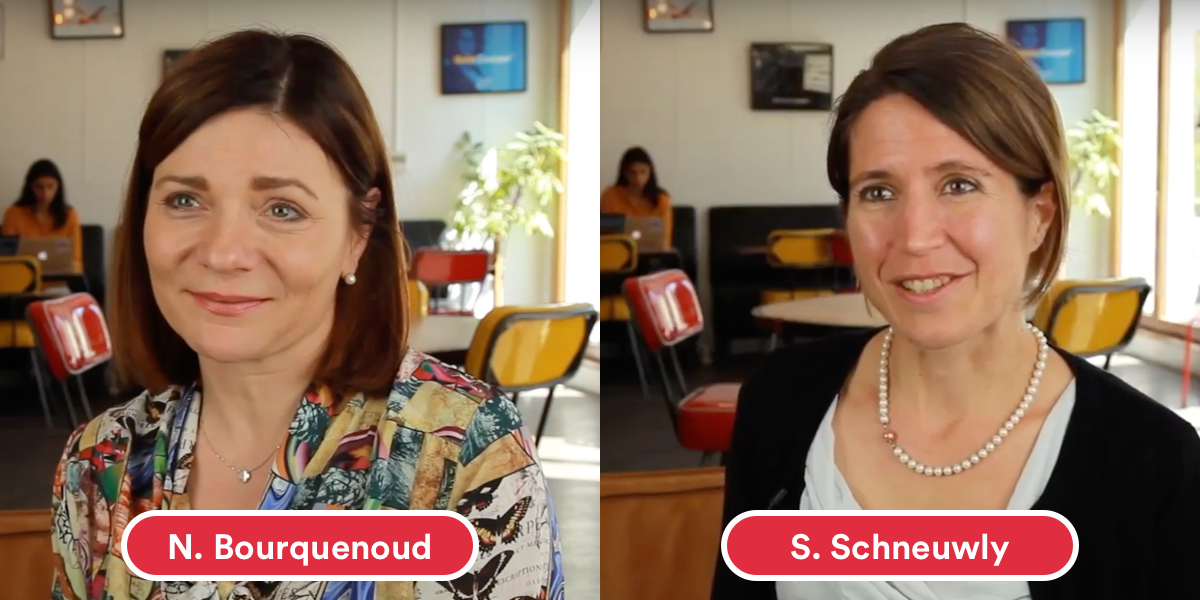 Founded in 1826 in Bern, die Mobiliar is the oldest private insurance company in Switzerland and has today more than 5,700 employees. In Switzerland, one household out of three is insured with die Mobiliar!
The corporation is engaged in a program intending to revisit its management techniques. One of the goal is for every employee to acquire a foundation of digital skills. For this occasion, we met with Nathalie Bourquenoud, GHRD, and Simone Schneuwly, Leiterin Learning&Development (video interviews in French and German, but you can find the transcript below in English). 
What is die Mobiliar?
Die Mobiliar is a Swiss cooperative specialized in insurance and number 1 in home insurance in Switzerland. We have more than 2 million clients and more than 5,700 employees. 
How many coworkers do you train with Coorpacademy?
Right now, in Switzerland, more than 2,000 coworkers have access to the Coorpacademy platform.
On which topics do you train them?
We introduced Coorpacademy in the company with our Agility Mindset, and the first three videos were promoting agile organizations. After, we gave coworkers access to the whole Coorpacademy catalog.
How does Coorpacademy get integrated in your training program? 
Learning is changing today. We learn everyday, on a daily basis, at work – this is why we need digital tools to be able to learn. We blend digital and face-to-face to exchange during the learning process. Coorpacademy brought us a ludic and entertaining base to be able to learn digitally anywhere and at anytime.
What do you prefer on the Coorpacademy platform?
The platform itself, because you can learn with it when you want, anywhere, anytime, on any support. The platform is also fun, ludic, videos are short. It includes all topics we want to train on, with the addition of games, quizzes, battles, a whole set of Learning Gamification which is overall very positive and well done.
One final word to conclude?
What was very interesting for us – I would even say impressive – is how the platform got viral just after its introduction. We din't communicate on it, made no publicity of it, and the 2,000 coworkers used Coorpacademy right away. For us, that was a major success!