Is LXP the new LMS?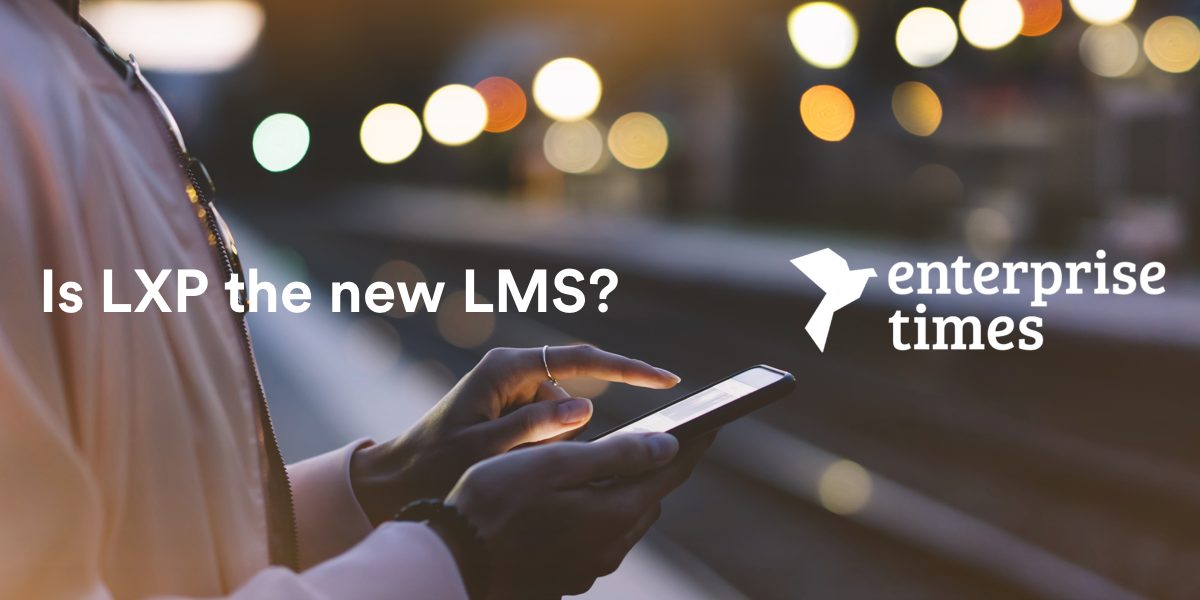 Coorpacademy co-founder and former head of Google France Jean-Marc Tassetto explains why a new breed of e-learning solutions are making the learner, not the training booker, the focus.
Jean-Marc Tassetto, co-founder of Coorpacademy, wrote this new piece published in Enterprise Times, a British online business technology magazine website.
Discover the full article here!
Here are some extracts from the article:
"Learning Management Systems (LMS) have been the central and most talked-about technology in the e-learning and corporate Learning & Development (L&D) space for the last 20 years. The problem: they are really there for course bookers, not the road warriors who actually need the training. A gap that has led to the rise of a new, more learner-centric, class of e-learning software, the 'LXP'.
Influential L&D sector analyst Josh Bersin coined the term a few years ago. However, the idea was really properly sanctioned when Gartner gave it the seal of approval earlier this year."
[…]
"Companies that only use an LMS typically have an administrative team managing the software and deciding what courses and training modules will be made available, with content choices made by Learning & Development managers and executives. The vast majority of employees cannot directly influence their learning experiences or content offerings.
Instead, learning needs to be embedded into the learner's daily activities or the applications on which learners spend the most time, and we need new content creation models. Most likely in the form of e-learning that is smart, consumer-like and properly integrated into the flow of everyday activity.
An LXP, then, should reflect how we all behave in our day-to-day lives – how we look for content on our smartphones and address any knowledge shortfall as soon as it is identified."
[…]
"Instead of privileging the administrator, however, LXPs are designed to cater to the learner's immediate and future needs and be adjustable to their level, employing a range of tools to do so. Asking them questions before any teaching takes place (the flipped pedagogy model) is a great way to pinpoint learning levels. It means users only get offered the lessons they need.
This is the foundation of a move towards adaptive learning, in which content and teaching frameworks are customised to the individual. Such learner-centric platforms work and can secure high user engagement levels. Take the example of one of our users, Schneider Electric, which places user centricity at the heart of its training: "Individuals are able to self-pace their learning, and we are experimenting with mobile learning as the next frontier in this journey. Digital learning is now a way of life here."
To read the article in its original form, it's here!
Here are other articles from Jean-Marc Tassetto, co-founder of Coorpacademy:
Computational Thinking: a key skill in the 21st century – TrainingZone
Learner Engagement: why any corporate learning has to have the learner at its centre – TrainingZone
Computational Thinking will be vital for the future job market – Enterprise Times